Several important features can be affected when something goes wrong with the speaker of your iPhone. If the device's speaker stops working or is muffled, it will become difficult to hear incoming calls, listen to music, or even expect your iPhone to produce a "ding sound" when an email or a text message drops in. Don't worry, this piece will explain why your iPhone speaker is not working and the different easy ways to fix the problem.
Why is My iPhone Speaker Not Working?
There are many things can potentially cause an iPhone speaker to stop working. Generally, it could result from two factors: hardware damage and software malfunction.
Hardware Damage
One of the components on an iPhone that is most susceptible to damage is the speaker. When a very thin piece of material vibrates very quickly, speakers are characteristically meant to produce sound waves. So, if something went wrong with the material, it would affect the iPhone speaker, making it stop functioning, muffled, or producing static noises.
Software Malfunction
The iPhone speaker may not be exposed to proper signals sent by your device if something is wrong with the software. This may affect the speaker and stop it from working or make the device's speaker muffled. Fortunately, unlike hardware problems, you can easily fix software problems at home.
11 Ways to Fix iPhone Speaker Not Working
If your iPhone speaker not working, just follow these ways to troubleshoot the problem and get it working properly again.
Way 1. Check Your Sound Settings
Here, start by moving the Ring/Silent switch forward the iPhone's display so that orange is not showing. If you are using an iPad, you can swipe down from the top-right corner to open Control Center and ensure that Silent Mode is off.
Also, you need go to Settings, then click on "Do Not Disturb" and ensure that it is off.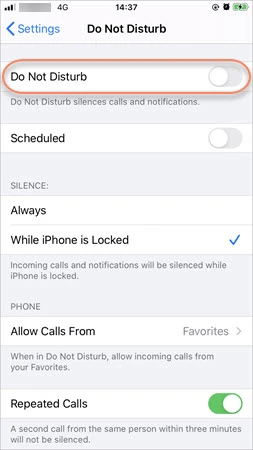 Way 2: Check Your Receivers and Speakers
Here, start by removing every film, case, or screen protector from your iPhone. Next, look via the speaker opening to check if the speaker is dirty or blocked. This is to ensure that the receiver is not dirty or blocked. You can clean the receiver opening or the speaker itself using a small and soft-bristled brush. Note: The brush must be dry and clean.
Way 3: Check the Sound Volume on Your iPhone
You may inadvertently turn down your device's volume all the way or get the silent switch flipped in case of the device is big and bulky. What to do in this situation is to unlock the device and hold down the volume up button till the device is turned up all the way.
If it doesn't work, go to the Settings app and click on "Sounds & Haptics." Ensure the switch that is next to "Change with Buttons" is ON. Then turn up the volume all the way - if the sound from the speaker is still very quiet, keep reading and try other solutions.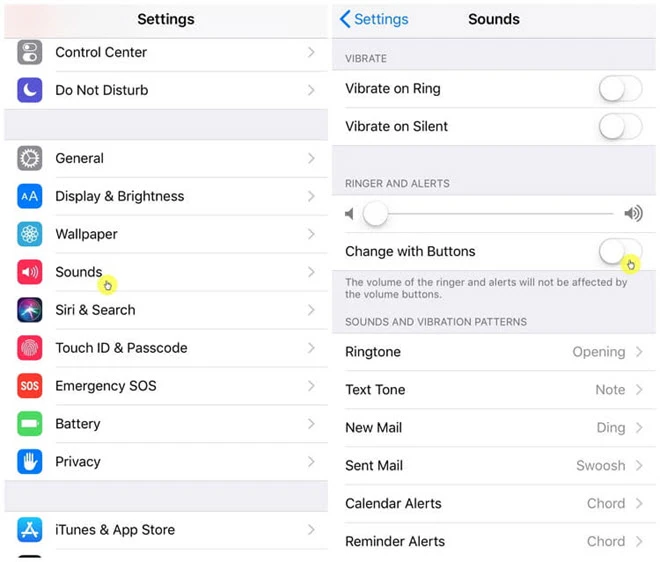 Way 4: Restart Your iPhone
You can solve a range of issues just by restarting your iPhone. If the speaker issue is due to a temporary software glitch, restarting your device may work by clearing out the glitch. For iPhone without Home button, press the Volume Down and Power button together to restart the device. If you are using older models with Home button, press the Power button and Home button together to reboot the device.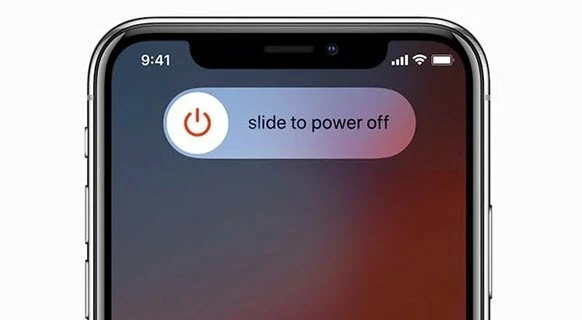 Way 5: Check If the iPhone is Stuck in Headphone Mode
There is a possibility that your iPhone may be stuck in headphone mode. This may occur when your device thinks the headphones are still connected to it but actually they are not. Sometimes, this happens when a small amount of liquid or a piece of debris has its way into the headphone jack, which makes the device thinks the headphones are still connected.
Way 6: Check If Your iPhone Sound is Playing Somewhere Else
Your iPhone speaker not working, maybe because the device is still connected to Apple TVs, Bluetooth speakers, or any other devices from which the sound is coming out. To fix this issue, try to turn the Bluetooth off or disconnect every AirPlay device, then try to play the sound again. You can also achieve both through the use of the Control Center when it's activated on your iPhone. Another easy way is restarting your iPhone - this may help disconnect every connected device.
Way 7: Try Making a Call
Here, try to make a call with your iPhone and put it on speakerphone if you hear sound. If the volume is still down or you hear a crackling or static sound, then the issue may be with your reception or network. Then, you can try to make a call from another location.
Way 8: Update iOS Version
You can also update the operating system to see if the software issue will be solved. Updating iOS to the the latest iOS 15 can help fix bugs responsible for the iPhone speaker not working. Then try the preceding way to see if people can hear you.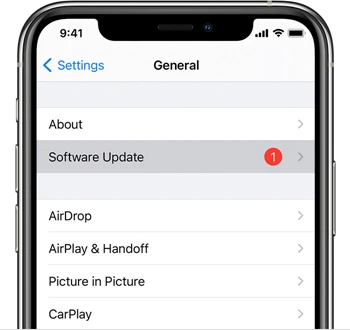 Way 9: Restore iPhone to Factory Settings
You can fix the issue with the speaker by restoring the device to factory settings. Before doing this, make sure to backup your iPhone to avoid data loss. Then follow these steps:
Install the latest version of iTunes on your computer and use a USB cable to connect your iPhone.

Select your iPhone icon and click on Summary, then click on "Restore iPhone." On the pop-up message, click "Restore"again.

Wait for the restore process to complete. After that, disconnect your iPhone from the computer and check if the speaker is working now.

Way 10: Repair iOS without Data Loss
If you are still suffering from iPhone speaking not working at all, we recommend you using third-party iOS system repair tool. One of the tested and trusted tools to repair iOS without data loss is FoneGeek iOS System Recovery. Using it, you can fix any kinds of iOS System problems and make your iPhone working normally again. This program is highly recommended by CNET, Software.Informer, Filehorse, GetDroidTips, Lera Blog and many other media sites.
Here's how to repair iOS to resolve iPhone speaking not working issue without data loss:
Step 1: Start by running FoneGeek iOS System Recovery on your computer after downloading and installing it, then choose "Standard Mode" to continue,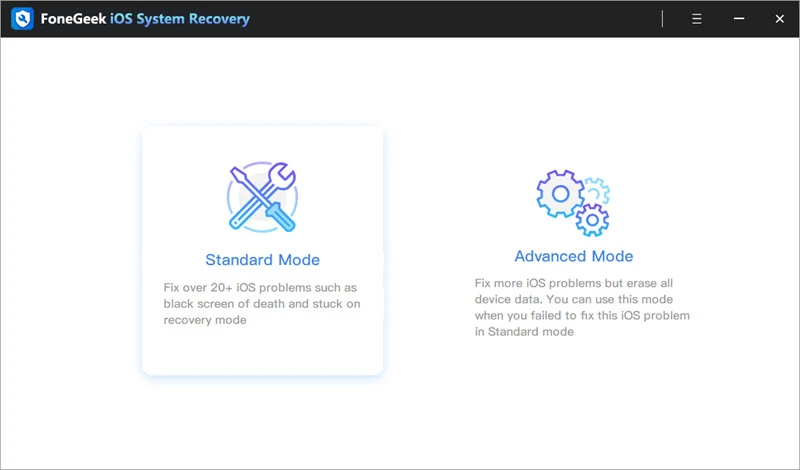 Step 2: Now use a USB cable to connect your iPhone to your computer. Ensure you unlock your device first and click on "Next" if it is in normal mode.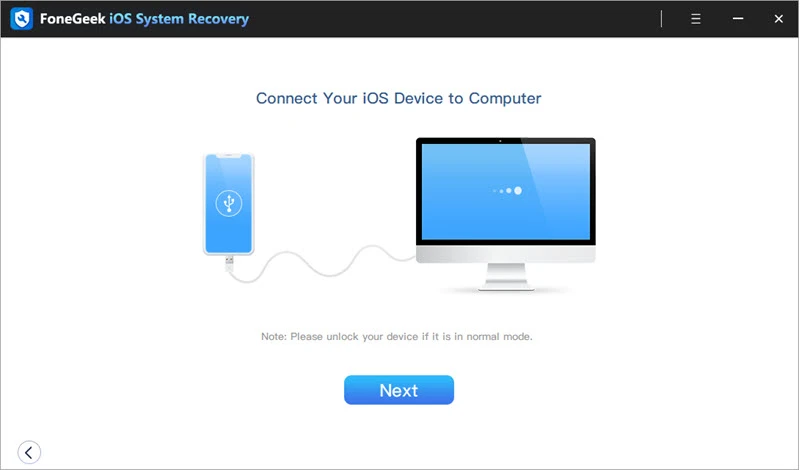 Step 3: You will see the device model and all versions of the iOS System. Select your preferred version and click on "Download."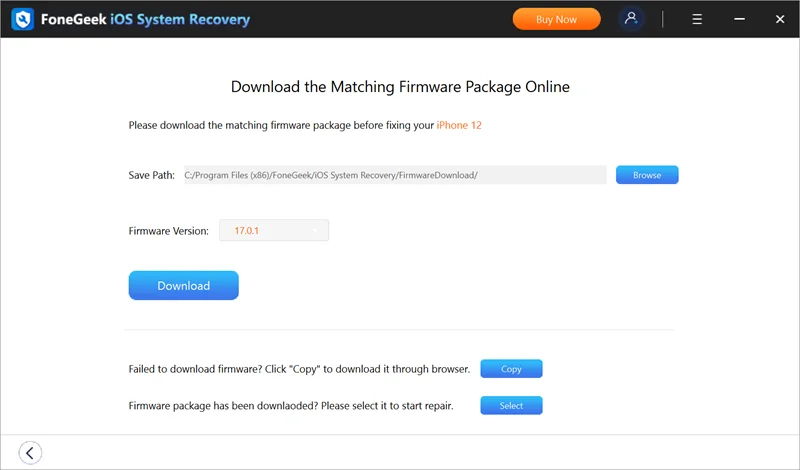 Step 4: Please wait until the download is complete and the iOS firmware is verified, then click on "Fix Now." The fixing will begin immediately and return your iOS to its normal state.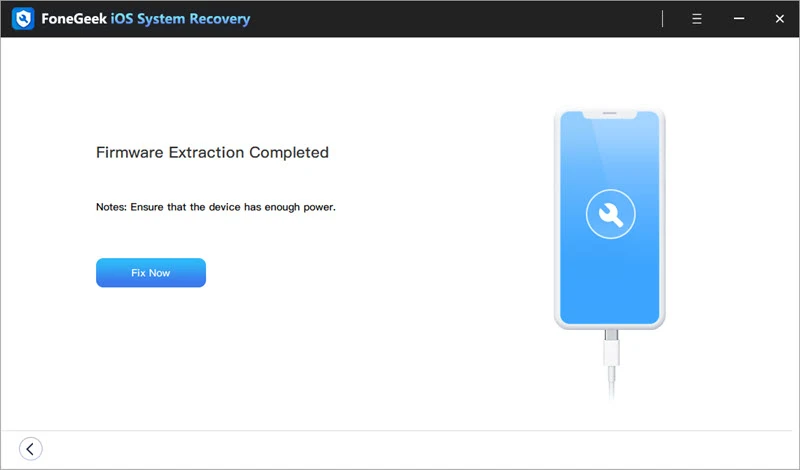 Way 11: Get Support from Apple
If every other option fails, it indicates that the iPhone has a hardware problem which requires a repair to fix the device. Here, it would help if you got support from Apple. There are experts in an Apple Store that can help fix the problem, whether it is software-related or hardware-related.
Conclusion
This content has provided needed information that relates to why your iPhone speaker is not working and how to fix it. With the details, you should by now know the specific thing to do. As far as a recommendation is concerned, you can go for FoneGeek iOS System Recovery; it will greatly be of assistance in fixing the issue for you easily and quickly.

Sunday on May 30, 2021, 16:47:49 GMT / Post By Edwin J. Parke to iPhone Issues
As a professional writer who is interested in technology, Edwin J. Parke has helped thousands of users by offering various tips to solve their problems.

Home
>
iPhone Issues
>iPhone Speaker Not Working? 11 Ways to Fix It