The newest iOS 15 has been released to public recently. However, a great number of iOS users discovered that cellular data not working on iPhone after upgrading to iOS 15. And it may be one of the most frequently mentioned issues in these days. If you are facing such a problem of cellular data not working, you'll find a couple of quick solutions to fix this issue in this post.
Why Is Cellular Data Not Working on iPhone
There are several reasons why your cellular data may not be working on iPhone. It might be the lack of internet coverage, poor connection in area, physical issue of your iPhone or SIM card, etc.
Some reasons of this cellular data problem can be easily fixed. Now, let's get into it.
How to FIX Cellular Data Not Working on iPhone
Tip 1. Enable Cellular Data
Before you concrete measures to fix cellular data not working issue, what you shall confirm at first is whether the cellular data is enabled or disabled. In case that some users may not know how to check, I have listed the steps below.
Please go to Settings on iPhone, and select "Cellular data".

Verify that the "Cellular Data" is toggled on. You can choose to scroll down to check all the apps are available with Cellular Data.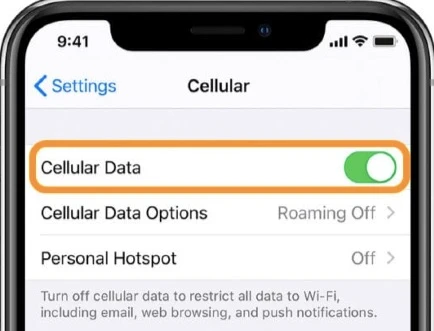 If this method is useful then you don't need to read the methods below. If not, you can follow the methods below to find more.
Tip 2. Turn on Data Roaming
This approach does seem to work, but it has been reinforced to be feasible by a great many iPhone users who have suffered from the same issue. Sometimes, the iPhone system will get confused about the data roaming when the device may have some bugs after the iOS upgrade. To erase the bugs, you need to go to Settings > Mobile Data > Mobile Data Options to turn on "Data Roaming" option. Then restart your iPhone.
This way will be feasible to fix a temporary bug. In order to reduce unnecessary cost, remember to turn the Data Roaming off when you go abroad.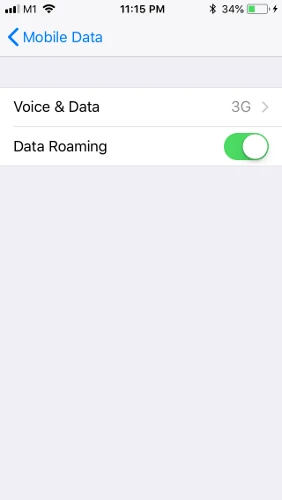 Tip 3. Remove and Reinsert SIM Card
SIM card on iPhone can save the phone number, allowing you to get the device connected to wireless network.
If the cellular data is not working on your iPhone, ejecting and reinserting SIM card will sometimes allow the iPhone to connect to wireless carrier's network again.
Tip 4. Make Sure That Airplane Mode Is Turned Off
Your cellular data will be turned off automatically when Airplane Mode is enabled. In other words, Airplane Mode should be turned off.
Go to Setting on iPhone and drag the switch next to Airplane Mode option. Ensure that the switch is white and Airplane Mode will be turned off.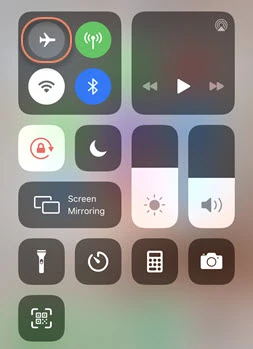 Tip 5. Reset Network Settings
Reset network settings will delete all the used network settings and restore them to factory defaults. But it is pretty simple to fix cellular failure problems.
Go to Settings > General, and scroll down to click "Reset" option.
Click on "Reset Network Settings" from these options and enter the passcode that you set before to confirm the reset.

Note
It will erase all the network settings on your iPhone, so you are required to enter the wireless network passwords for the future use.
Tip 6. Upgrade iOS Version
It is surveyed that updating the iOS version will specifically aim at fixing such issues of cellular data not working. Remember to upgrade your current iOS version to iOS 15. If you are on iOS 14, just upgrading to the latest iOS 15. Ensure that your iPhone is backed up with iTunes/iCloud before the upgrade process in case of any data loss.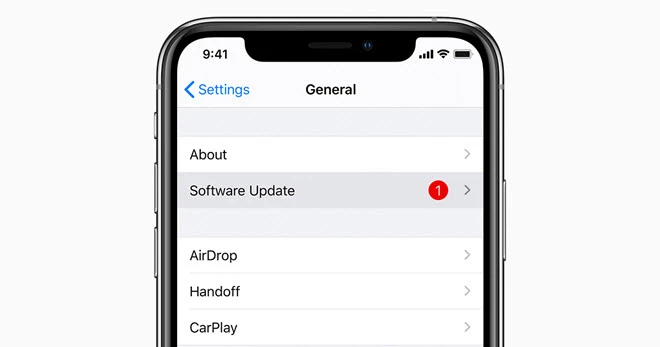 Tip 7. Check Carrier Settings Update on iPhone
Cellular network provider will supply carrier settings updates from time to time. Though the update may be very small, it will make great improvements to specific settings on cellular network, personal hotspot, etc.
Now go to Settings > General > About to wait for a popup window says "Carrier Settings Update: New settings are available. Would you like to update them now?" as below. Tap on Update to install the new carrier settings.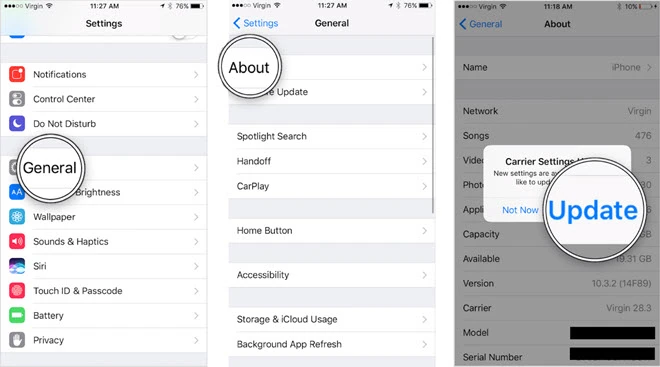 Tip 8. Restore iPhone to Factory Reset
The restoring process depends on the data size of your iPhone, iPad. So don't try it unless you have sufficient time to complete it. And don't forget to back up you iPhone data in advance as this process will erase all content and settings.
To reset your iPhone, go to Settings > General > Reset and select Erase All Content and Settings. When the device has been set as a new one, follow the official process to restoring your device from the backup. It's always effective to fix this issue.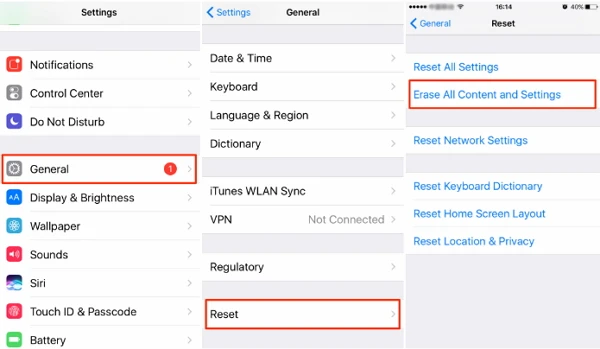 Tip 9. Use iOS Repair Tool
    If you are worried about the risk of data loss and do not want to restore iPhone from iTunes or iCloud backup, here is a tool that will help to tweak the worry- FoneGeek iOS System Recovery, which will bring your iPhone to normal when it is faced with various iPhone issues, such as iPhone keeps restarting, iMessage not saying delivered, etc. And the Standard Mode of this repair tool will not erase the data saved on the device.
Main Features of FoneGeek iOS System Recovery:
Reliable program to resolve almost all kind of iOS issues, including iPhone cellular data not working, black screen of death, iPhone stuck on Recovery Mode, etc.
Not data loss during or after the repair process. Better than restoring with iTunes.
No technical knowledge to use the program. It is user-friendly and easy to use.  
Completely compatible with the newest iOS 15 and iPhone 12/iPhone 11/11 Pro/11 Pro Max.
    Here is how you can fix your iPhone cellular data not working issue with this program:
Step 1. Download and run this tool on your computer,  choose "Standard Mode" and connect your iPhone to the program using an USB cable.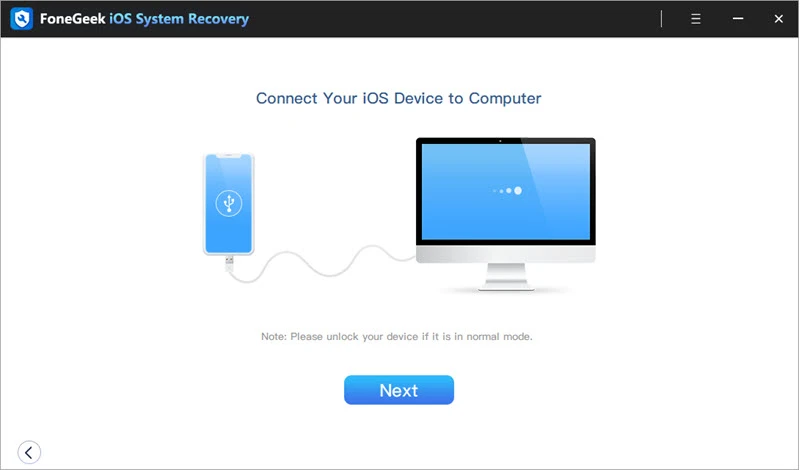 Step 2. Check the device info, then click Download button to download the firmware package. The network connection shall be stable during the downloading process. The program will automatically start to fix your device and your device will be back to normal in a few minutes.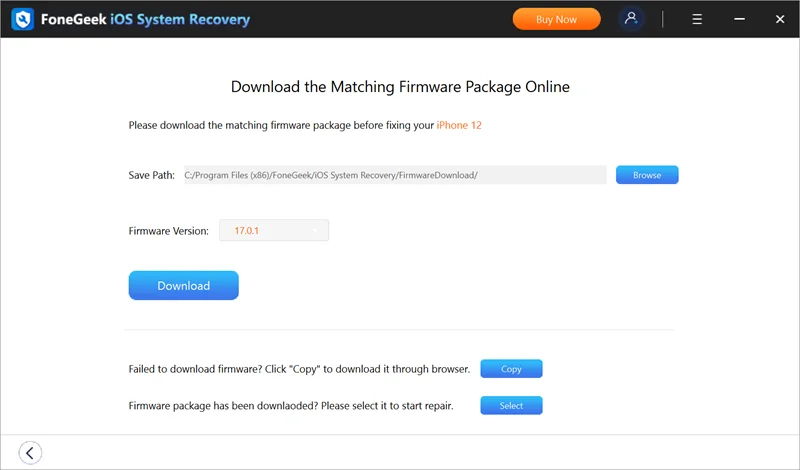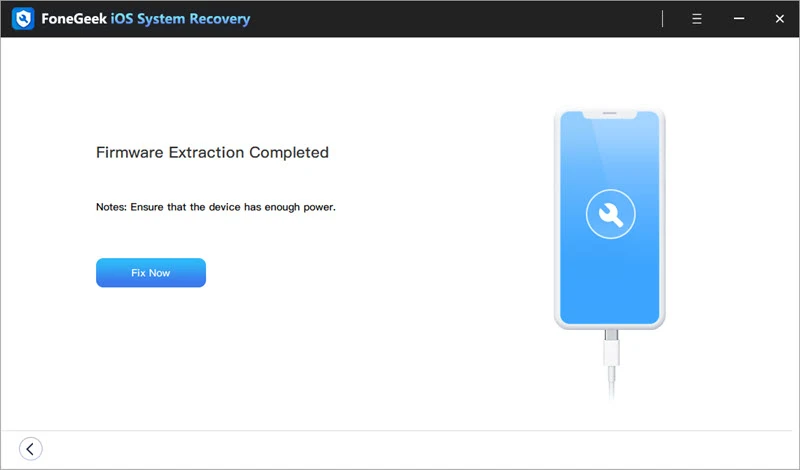 Tip 10. Contact Your iPhone Carrier
Carrier issues may also cause cellular data connection problems. You can contact the your device carrier to:
Ensure that the account is active.
Verity that if the device is blocked from accepting cellular services and well set up.
Ensure that there is no outrage issue.
I guess that you have realized on how to fix iPhone cellular data not working after looking through this post. And we'll appreciate a lot if you can leave a comment below if you have better solutions.  

Friday on Apr 27, 2018, 15:57:53 GMT / Post By Joan J. Mims to iPhone Issues
Joan J. Mims is interested in researching all tips about iPhone, iPad and Android. He loves to share useful ideas with all users.

Home
>
iPhone Issues
>10 Tips to Fix Cellular Data Not Working on iPhone after iOS 15 Upgrade