Why did my iPhone screen go green? Why a green line started showing on my iPhone screen? Why my iPhone screen has a green dot? You might have some of these questions bothering you and you probably want answers what did that happen at first place and how to fix this now. In this article we will discuss what caused that problem and what are the easiest ways to get this fixed.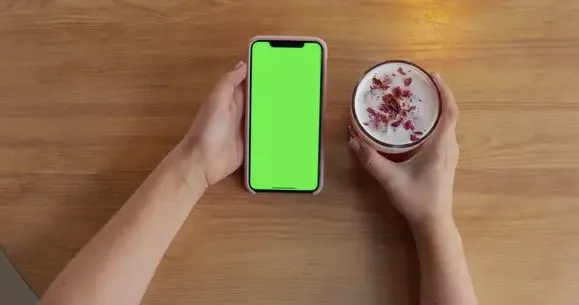 Part 1. What Causes Green Screen of Death on iPhone
If your iPhonegreen turns screen when you turn it on, it means your device is having trouble identifying the display. Typically, this is a hardware or software issue.
A problem in iOS 8 has been observed on iPhones, causing the screen to change green or other colors. Other times, the screen turns blue or pink, according to some users. Apple has been notified of the problem, which should be resolved in a future iOS release. The possible causes could be:
Water damage.
iOS system bug.
external pressure (which might be caused by falling down)
Part 2. How Do You Fix iPhone Green Screen Issue
2.1 Change the iPhone Settings
The improper screen setting and display features on iPhone are the most common causes of iPhone green screen issue. As a result, you will need to alter your iPhone's display settings, including brightness, true tone, and other related variables. These are most simple ways to get this problem fixed:
Adjust the Brightness
Sometimes when we see a green screen glitch on iPhone screen, it is probably because the brightness is not adjusted. For that, go to Settings > Display & Brightness, then drag the Brightness slider to the left or right to adjust the brightness of your iPhone.
Enable True Tone
Apple has introduced a feature called "true tone" for iPhone 8 and later models. This feature adjusts the brightness and colors of the screen to the surrounding lighting. To turn on True Tone, go to Settings > Display & Brightness > Turn on the switch next to True Tone.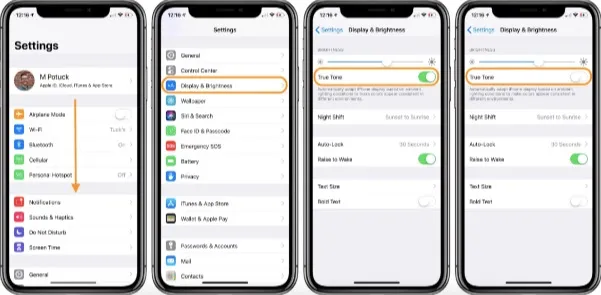 Enable Auto-Brightness
Another option is to enable Auto-Brightness. Simply go to Settings > Accessibility > Display Accommodations to enable this option. Then go for the Auto-Brightness option and turn it on.
2.2 Remove All the Background Apps
If you have too many apps running in the background on your iPhone, you may notice that the screen turns green. As a result, you can also resolve this issue by removing background programs.
If you are using iPhone 8 or iPhone SE 2020 edition, to begin, press and hold the home button twice. Then you'll see a list of all the apps you've been using. Swipe up from the bottom of your phone to access the apps.
If you are using iPhone X, XR, 11, 11 Pro, 12, or 12 Pro, you just have to slide up and all the running apps would come up and you can them close them by swiping up.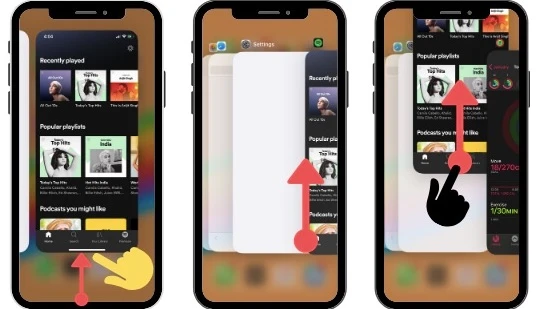 2.3 Force Restart Your iPhone
To solve the iPhone green screen issue, we recommend doing a hard reset. This is a fairly basic and simple patch that can resolve a number of minor issues with the device. As a result, it is worthwhile to investigate. The iPhone's force restart procedure is now a little different.
For iPhone 8 and Newer: The next-generation iPhones have entirely new button layouts. Tap the Volume Up and then Volume Down buttons. Hold the Power button down until you see the Apple logo on the screen.
For iPhone 7/7Plus: Press and hold the Power button while also pressing and holding the Volume Down button. When the Apple logo appears, hold for 10 seconds and then release.
For iPhone 6S/6S Plus/SE: Hold down the Power and Home keys at the same time. As soon as the Apple logo appears, release the buttons.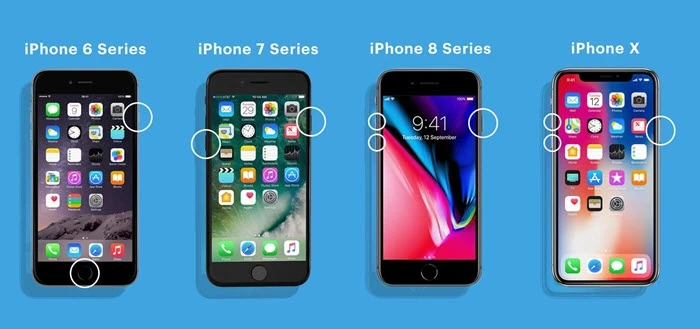 2.4 Reset All Settings
Setting your iPhone back to factory settings will help you delete any personalized settings that may have caused the iPhone green screen. This will restore your iPhone settings to their previous state. The steps are listed below in detail.
Select 'General' from the 'Settings' menu.
Look for the "Reset" button.
Select 'Erase All Content and Settings' from the drop-down menu.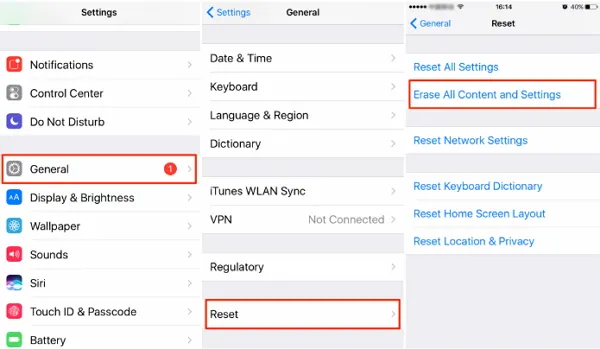 2.5 Update iOS to the Latest Version
If the green line on iPhone screen bug is caused by the iPhone system, the iPhone engineering team will put out extra effort in the next iOS update to resolve the bugs. Because this is a frequently asked question, you should expect the issue to be resolved in a future edition. As a result, make sure your iPhone is up to date at all times.
Navigate to Settings > General > Software Update to check for and update to the latest iOS version.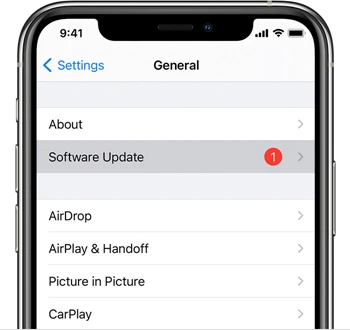 2.6 Repair iOS to Fix Green Lines on iPhone Screen
Many individuals have reported that after updating to iOS 15, their iPhone screen turns green. So, the easiest solution to solve iPhone green screen of death is to utilize a professional software. Several programs are now available to do this. The easiest one to get this task done is FoneGeek iOS System Recovery which can fix iOS issues in simple three steps which are:
Step 1. Connect your iPhone to the computer via USB cable and select "Standard Mode".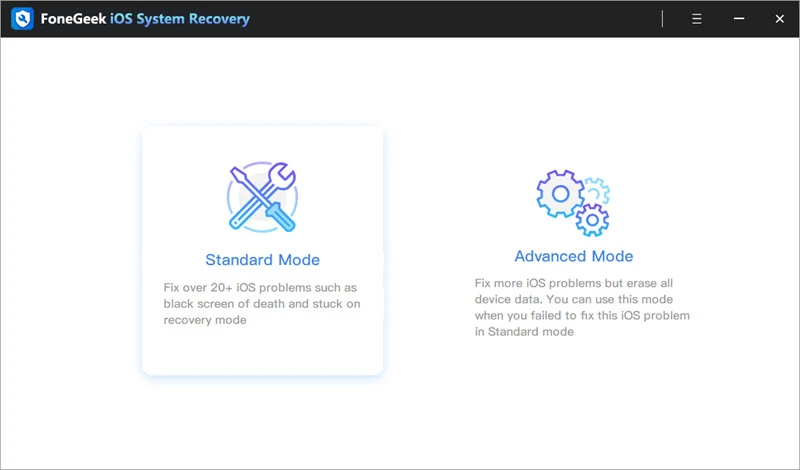 Step 2. Select the firmware version that corresponds to your device, then click "Download".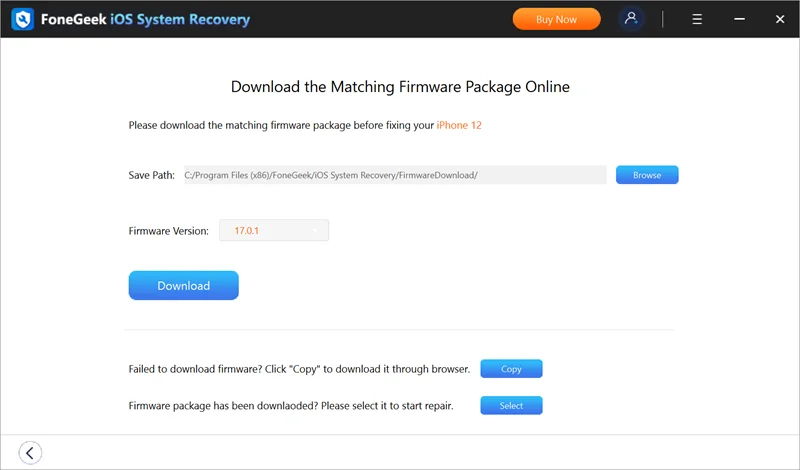 Step 3. To begin system recovery, click "Fix Now" once the firmware package has been downloaded.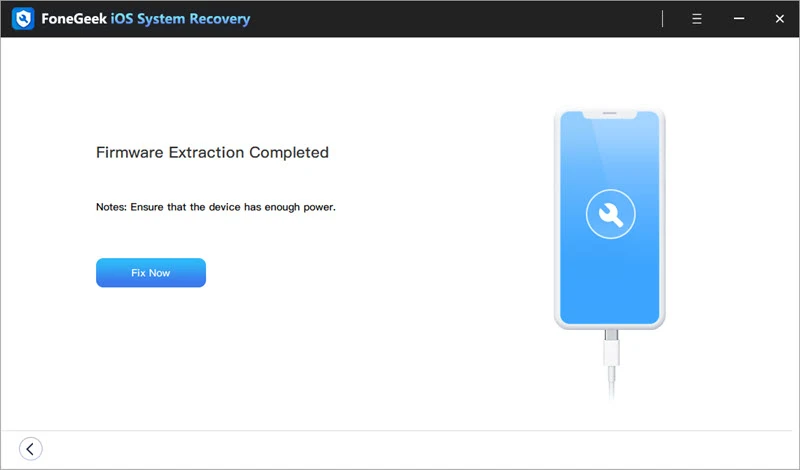 The iPhone screen may be normal after the repairing process.
2.2 Remove All the Background Apps
Restore Your iPhone Using iTunes (DATA LOSS)
You may use iTunes to restore your iPhone. This repair may aid in debugging if the issue is caused by software (including iOS 15 beta 3/2/1) or data issues on your iPhone. Also, because this approach would erase all of your data, you may need to back up your device using iTunes first. However, it is hard to save all of your data and make a backup using iCloud or iTunes if your iPhone has a green screen issue. These are the easiest step to follow for restoring iPhone using iTunes:
On your PC, launch iTunes.
Connect your iPhone to your PC via USB cable.
Once connected, navigate to the Summary tab by clicking the iPhone icon in the top left corner of the iTunes window.
When you click the Restore iPhone button, you'll be prompted to confirm that you wish to proceed.
Part 3: FAQs on iPhone Green Screen
Since iPhone has introduced true tone feature besides it benefits, it also has caused some trouble. Green screen glitch is one of them. FAQs iPhone users have about green screen issues could be following answers to which have been discussed in detail above:
Why does my iPhone have a green tint?
In most circumstances, the iPhone screen green issue is said to be caused by firmware issues, however in a few cases, the same problem is caused by defective iOS or software flaws.
What does it mean if the screen on your iPhone turns green?
When the brightness is tuned to 90% or lower, your iPhone might display a green screen glitch. The most common which might cause this problem is some software bug. All the possible solutions have been discussed in this article in detail.
Conclusion
iPhone users can face green screen glitch which might be caused by some software or hardware bug. But the solution could be very simple. As easiest solutions are discussed in this article to get this problem fixed.

Saturday on Aug 28, 2021, 09:55:03 GMT / Post By Joan J. Mims to iPhone Issues
Joan J. Mims is interested in researching all tips about iPhone, iPad and Android. He loves to share useful ideas with all users.

Home
>
iPhone Issues
>6 Easy Ways to Fix iPhone Green Screen Issue (2021 Updated)