Bluetooth is an indispensable part of iPhone, remaining a great way to wirelessly connect the device to a wide variety of nearby accessories like Apple Watch, Apple TV, headphones, speakers, keyboards, or your car stero.

After updating to iOS 15 or for other reasons, your iPhone won't connect to a Bluetooth accessory. What should you do? Read on this post to get several troubleshooting steps to fix iPhone Bluetooth not working problem and get your connections going in no time.
These solutions are effective on iPhone 12/12 Pro (Max), iPhone 11/11 Pro (Max), iPhone XS/XS Max/XR, iPhone X, iPhone 8/7/6s/6 Plus, and iPad Pro.
1. Turn Off Bluetooth and Back On Again
The simplest way to solve the Bluetooth issue is turning off the Bluetooth and then enabling it again.
You can go to Settings > Bluetooth, turn it off, wait for a few seconds and then turn it back on.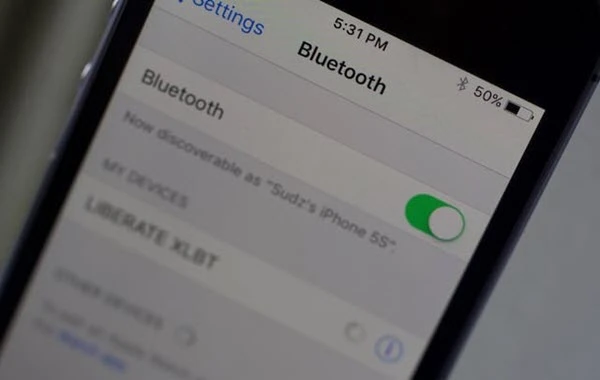 Also, you can open the Control Center > tap on the Bluetooth icon, turn the Bluetooth off and tap on the icon again to turn it on.
After turning off Bluetooth and back on again, try pairing your iPhone and Bluetooth device again to see if it got the job done.
2. Toggle Wi-Fi and Airplane Mode Off
Sometimes, Wi-Fi and Airplane mode can interface with your iPhone's ability to connect to the Bluetooth network. You can fix the issue by toggling the Wi-Fi and Airplane mode off.
It is very simple to do. Just open the Control Center on your iPhone, tap on the Wi-Fi icon and turn it off. If toggling and turning Wi-Fi off didn't fix the problem. You can open the Control Center again, tap on the Airplane icon and turn it off.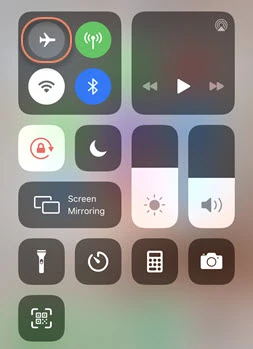 3. Restart Your iPhone or iPad
The nest step is to restart your iPhone or iPad, which could reset the network and make the device works as usual.
Press and hold the Side button with either Volume button (for iPhone with Home button, just hold the Side button). When "slide to power off" screen appears, drag the slider to turn off your device.
Once the screen turns black completely, press and hold the Side button again until you see the Apple logo. After doing this, try to pair your iPhone and Bluetooth gadget again.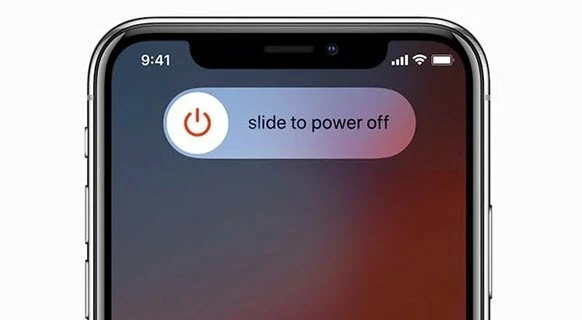 4. Forget Bluetooth Accessory and Re-pair
Usually, your iPhone or iPad will automatically pair with Bluetooth accessories when detect them. When iPhone is not connecting to a Bluetooth accessory, another step that may solve the problem is to forget the device and pair it again manually from Settings. Follow the simple steps below:
Ensure the Bluetooth accessory is fully charged and put it into pairing mode.

On your iPhone, go to Settings > Bluetooth, then you will find a list of Bluetooth devices.

Find the one you can't connect with and click on the "i" icon, then tap on "Forget This Device".

After that, pair the Bluetooth device and your iPhone again. You will see "Connected" when pairing is done.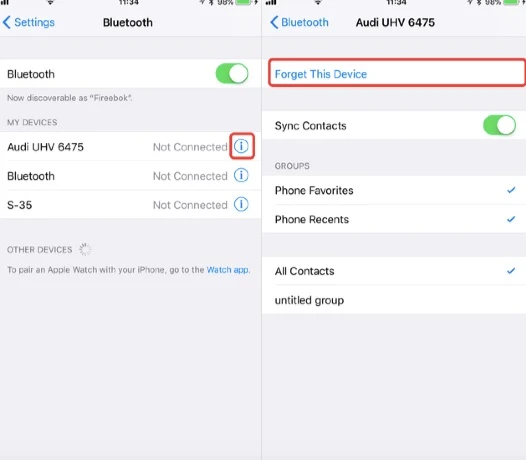 5. Enable Bluetooth for Third-Party Apps
If you can pair your iPhone with a Bluetooth accessory normally, however, you can't use it with any apps. Then you need to change the Bluetooth Privacy settings.
Here's what you need to do: head to Settings > Privacy > Bluetooth and enable Bluetooth for all the third-party apps that you wan tto use the accessory with.

Note
Keep in mind that app developers can use Bluetooth access to collect information about you, so you should only enable Bluetooth for the apps that you trust.
6. Reset Network Settings
When experiencing iPhone Bluetooth not working problem, and nothing seems to fix, you can try to reset network settings. Please note that all your Bluetooth connections and Wi-Fi networks will be removed and you'll need to add those again.
On your iPhone, head to Settings > General > Reset.

Select the "Reset Network Settings" option and enter your passcode when prompted.

Tap "Reset Network Settings" again when asked to confirm your action.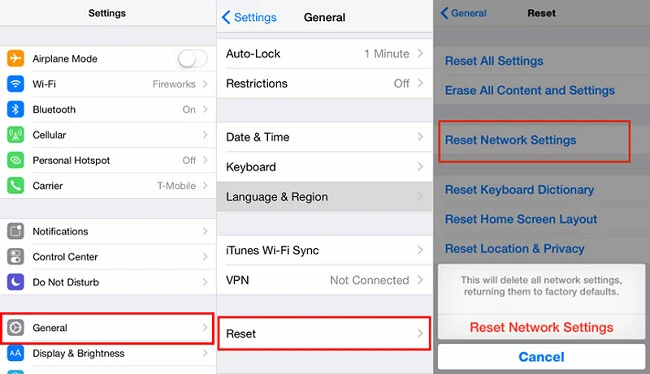 7. Update iOS to Latest Version
In some cases, iPhone Bluetooth connecting issues can be fixed with the software update. You can update your iPhone, iPad to the latest version of iOS wirelessly or using iTunes. Here's how to update your device wirelessly:
Connect your iPhone to a stable Wi-Fi network and a power source.

Head to Settings > General > Software Update.

Tap "Download and Install", then follow the onscreen instruction to complete software update.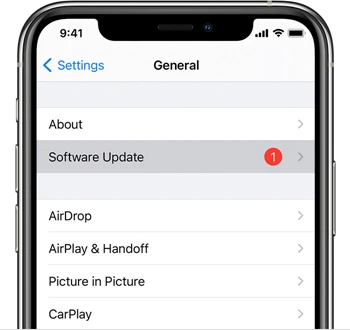 8. Ultimate Way to Fix iPhone Bluetooth Not Working
You've tried above mentioned solutions and Bluetooth still not working on your iPhone. The ultimate way is to use a professional third-party iOS repair tool, like FoneGeek iOS System Recovery.
This program provides a security way to repair iOS errors, including iPhone Bluetooth not working, iPhone keeps dropping Wi-Fi, iPhone hotspot not working, iPhone stuck on white Apple logo, Recovery mode, boot loop, black screen, and more without any data loss.
It supports all popular iPhone models and is compatible with the latest iOS 15. This program is highly recommended by CNET, Software.Informer, Filehorse, GetDroidTips, Lera Blog, Webku, TechTricksWorld and many other sites.
How to Fix iPhone Bluetooth Not Working Problem without Data Loss:
Step 1: Install and run FoneGeek iOS System Recovery software. On the home page, choose "Standard Repair".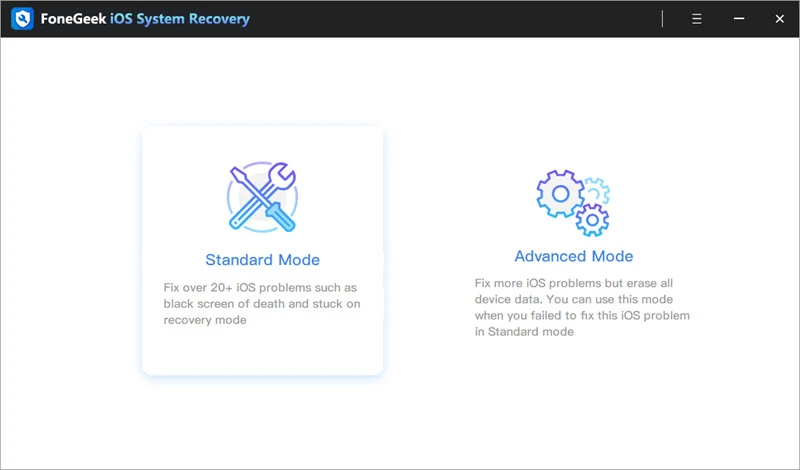 Step 2: Connect your iPhone or iPad to the computer, wait for the program to detect the device.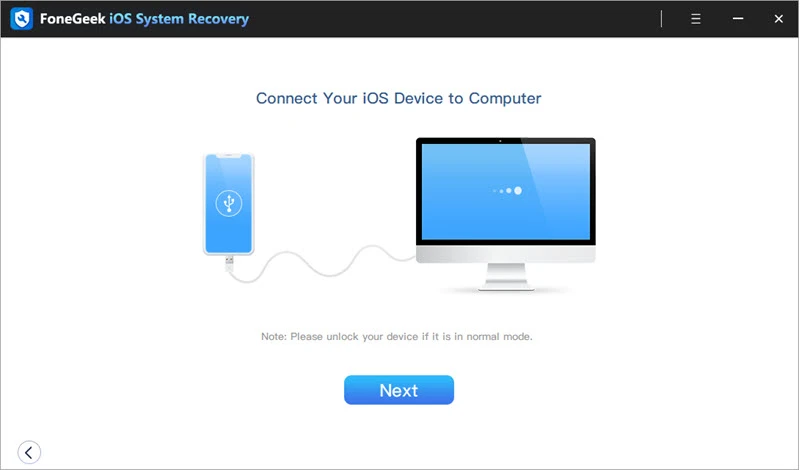 Step 3: Tap on "Download" to download the firmware that is compatible with your device.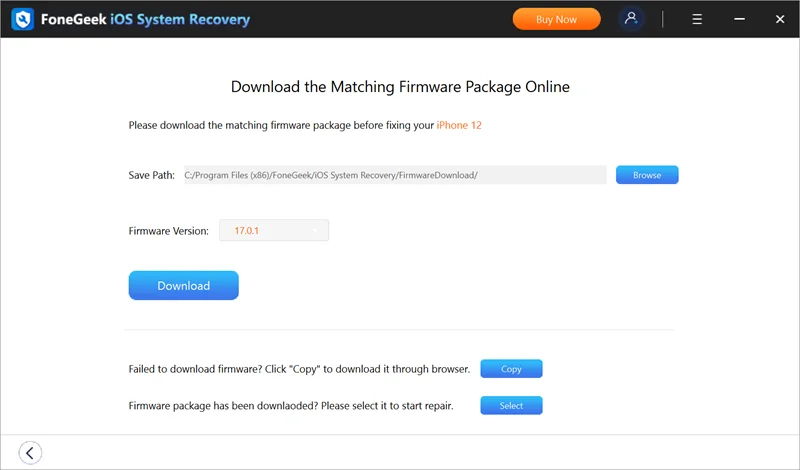 Step 4: Once the download is complete, click on "Fix Now" and the program will start to fix Bluetooth not working issue on your iPhone.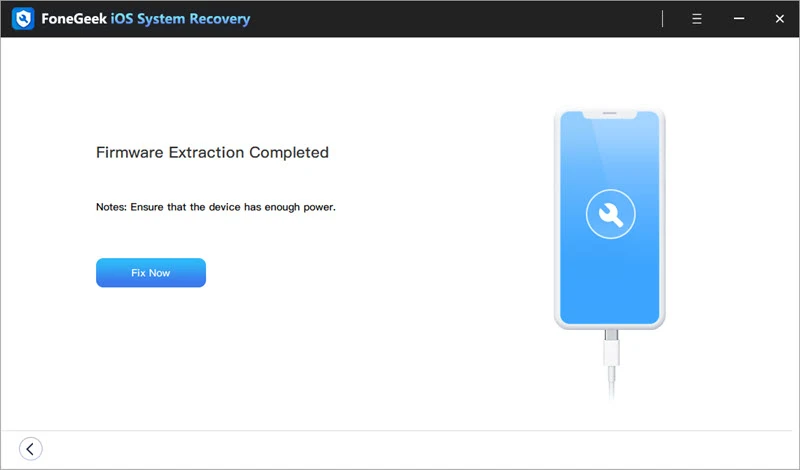 9. Get A Hardware Repair
If all else failed and your iPhone is still not connecting to Bluetooth accessories, then it may be hardware related problems. In this situation, don't try to fix it by yourself. We suggest you contact Apple Support to get a hardware repair. If your iPhone is still under warranty, Apple should help you repair or replace your device for free. If not, you will need to pay for this yourself.
The Bottom Line
Bluetooth not working issues is quite common among iPhone users. Now we've discussed how to fix it in no time. Before you start fixing the problem, make sure that your iPhone and Bluetooth device are close to each other and both devices have enough power supply.
Besides, it is important to back up your iPhone data to avoid data loss problems. You can backup data with iTunes, iCloud or a third-party program like FoneGeek Backup & Restore (iOS).

Sunday on Sep 12, 2021, 16:01:49 GMT / Post By Joan J. Mims to iPhone Issues
Joan J. Mims is interested in researching all tips about iPhone, iPad and Android. He loves to share useful ideas with all users.

Home
>
iPhone Issues
>iPhone Bluetooth Not Working? Here's How to Fix It