So you just got your newest iPhone 13, 12, 11, iPhone XS Max or perhaps that iPhone 7 that you already had for a long time. You have downloaded several Apps from App Store and suddenly found that the app quite itself immediately and you couldn't open it even though you have tried again and again. It is quite rare but it is real. Nothing is worse that the App crashes in the middle of using it. If you are in a complete mess, continue to read this post and know why iPhone app crashing and how to fix it.
Tip 1. Reboot the Device
Before you take any other measures to fix this issue, what you are absolutely supposed to do is to restart the iPhone, iPad, iPod touch, I know it sounds pretty cliché to hear it, but it usually works.
Step 1. Press the home and power buttons at the same time.
Step 2. The slide to turn off the iPhone appears and slide the power off the device.
Step 3. The device powers off with the screen going blank.
Step 4. Pressing the home and power buttons still and then the device will get restarted with the Apple logo coming up on the screen.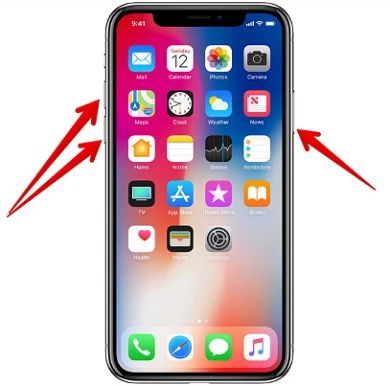 Tip 2. Turn off and Turn on WiFi & Cellular Data
This may be another quick solution to fix iPhone apps keep crashing in iOS 15.
Step 1. Go to iPhone Settings to enable and disable Wi-Fi.
Step 2. Head toward the Cellular, turn on and turn off 'Cellular Data'.
Step 3. Force close the problematic apps and open it up to check whether they are in normal or not.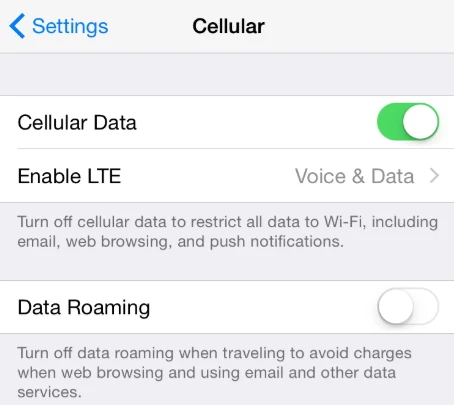 Tip 3. Quit and Restart the App
There is no guarantee that the first method always works. Sometimes the app crashes when you are using it without any symptoms. In this case, the best way is to quit the app and reinstall it in App store rather than restart the device. 
Step 1. Remove the App on your device.
Step 2. Go to App store or iTunes to search and install it.
Step 3. Restart your device and try the app.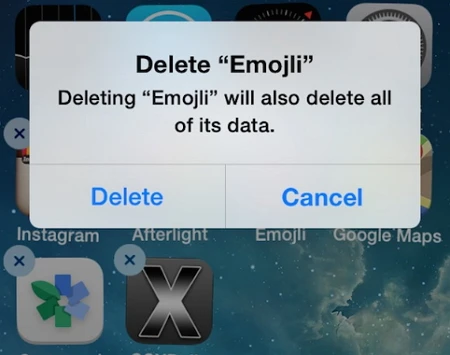 Tip 4. Upgrade Your Device to the Latest Version
One of the reason to cause the app crash is the device running old iOS version, which may not be compatible with the app. So you can try to install the newest iOS 15 or iPadOS 15 to check whether it is useful to resolve this problem. Make sure that your iPhone is available with wifi network.
Step 1. Open up settings and navigate to General > Software Update, iOS will automatically check the available update of iOS version.
Step 2. Click Download & Install to upgrade the device to the latest iOS version.
Tip 5. Clear the Space
The apps and data saved on the deice will also affect the normal operation of your mobile device, you can free up some space by removing useless files.
1. Delete apps: The first option is to find apps you don't need and deleted them.
2. Delete photos & videos: Remove useless photos and video from the Camera Roll. Deleting these media files will clear up a huge amount of space without affacting iPhone's library.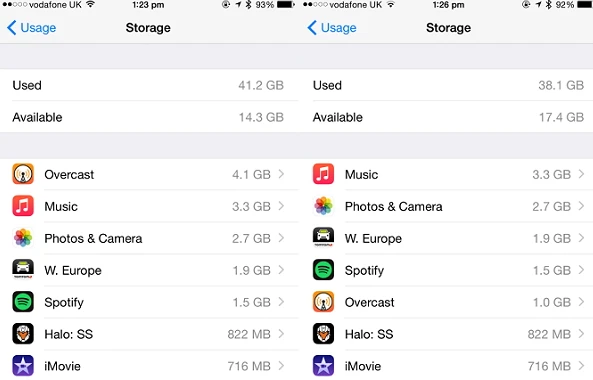 Tip 6. Fix iPhone Apps Crashing Issue without no data loss
There might be some internal errors of your iPhone system. You need to fix your iOS system to completely solve the problem. Here an iOS System Recovery program can be used to fix different types of issues happened on iPhone, iPad, iPod touch, just like PR iPhone black screen of death, stuck in recovery mode or DFU mode, Apps keep crashing, iMessage doesn't say delivered, etc. It is safe to use and is recommended by many famous tech experts.
It's worth mentioning that there is no need to worry about the safe recovery. The program will not hurt or affect the data saved on the device at all. Before getting start, you'll need to download this program on your computer.
Step 1. Launch the program after installing it on your computer. Connect your iPhone to computer via an USB cable and select 'iOS system Recovery' from the main panel.
Step 2. When your device is successfully detected with the program, the device information will be displayed for you to check. You can also manually adjust the information if the device info is not right, or the repairing process will be bricked.
Step 3. Click the 'Repair' button and the program will download the firmware package that works to fix the located problems itself. Once the process has done, your iPhone will reboot and you can check whether the apps still crash.
Most users will get big or small issues on their iPhone for various reasons. We have outlined the most traditional methods to fix the issue of annoying 'iPhone app crashes'. Hope that your problem will get resolved soon.

Saturday on May 12, 2018, 14:19:16 GMT / Post By Joan J. Mims to iPhone Issues
Joan J. Mims is interested in researching all tips about iPhone, iPad and Android. He loves to share useful ideas with all users.

Home
>
iPhone Issues
>iPhone/iPad Apps Crashing or Not Opening? Here are 6 Tips to Fix it