Since its inception back in 2009, the Grindr app has been an important milestone for the LGBTQ community. Over 3 million daily active users throughout the globe rely on its services to find compatible partners. However, while the app usually works smoothly, users have complained that sometimes they are unable to refresh Grindr when they open it.
Have you experienced this issue? It's frustrating, right? Don't worry. In this guide, we'll explain why you're getting this Grindr unable to refresh error. We'll also provide effective solutions for it, including a tool you can use to fake your Grindr location so that you can enjoy dating people from across the world. Read on to explore these solutions.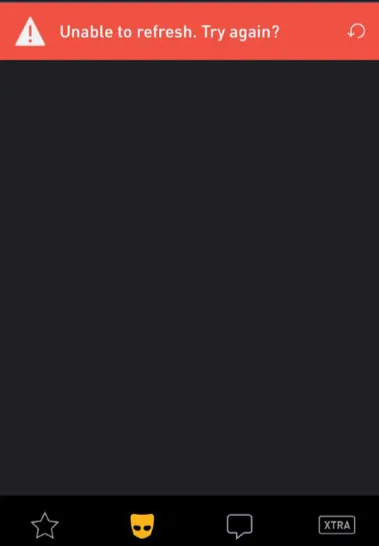 Why Is Grindr Unable to Refresh?
Well, like any other application, there could be a technical issue causing the app to crash, thereby not being able to refresh. There could be other reasons behind it too, such as:
The Grindr version you're using is outdated.
Your internet connection is slow or unstable.
Your mobile phone is old hence not able to run the app properly.
The app stopped working unexpectedly.
Your phone has issues affecting how the app works.
Fix "Grindr Unable to Refresh" Issue, How?
You can use 4 basic troubleshooting methods to fix this unable to refresh Grindr issue. Let's look at them in detail.
Restart Your Device
Your phone may have performance issues (mostly related to the RAM) that prevent the Grindr app from refreshing. Probably the RAM is overloaded with numerous activities, causing the system to lag/freeze and various applications, like Grindr, not to perform optimally.
By restarting your device, you'll clear the RAM and swiftly fix the problem of Grindr unable to refresh. The restart process will help purge the device and improve its performance, thereby allowing your applications, including Grindr, to load quickly and perform at their best level.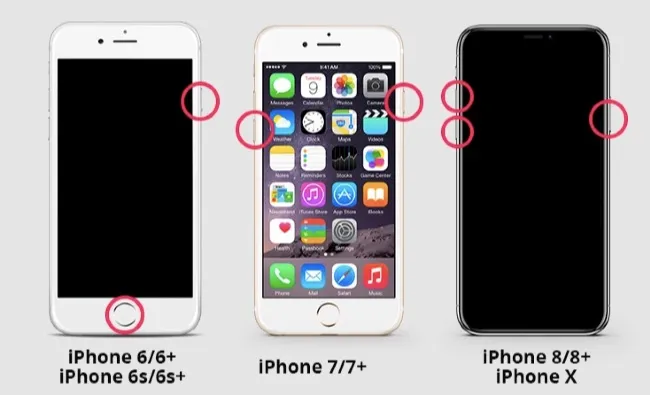 Force Stop Grindr
The other way you can deal with this issue of Grindr unable to refresh or any other Grindr down problem is force stopping the app itself. Here's how to do it.
Get to Settings on your phone.
Tap on Application Manager.
Locate Grindr and tap it to access its settings/App info.
Go to the Force Top option and tap it.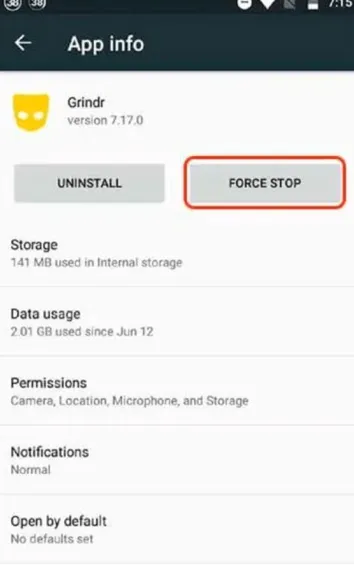 Next, tap on Storage & Cache and clear the app Cache.
Go to recent apps and close Grindr. Now, restart the Grindr app again.
When Grindr restarts, it should be able to refresh smoothly. If it fails to refresh, try the next fix.
Uninstall and Reinstall Grindr
It's possible that you're unable to refresh Grindr because the app crashed due to some technical issue. You can fix that by simply reinstalling the app. Before you proceed, though, check if there's a new version of Grindr available. The old version can still start to crash if you reinstall it - that's why you should update it. So, check in the App Store if there's a Grindr app update available. If there is, uninstall and update the outdated Grindr app. Follow these steps:
Get to the home screen and tap and hold the Grindr app icon.
When an X icon appears, tap on it and then tap Delete to uninstall the app. For Android devices, find the Grindr icon and long tap it. Next, slide the app icon to the Uninstall side to delete it.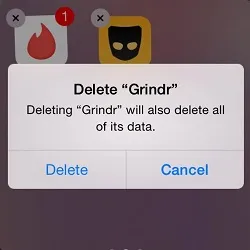 After uninstalling the app successfully, restart the phone.
Go to the Play Store or the App Store to search for the Grindr app.
When you find it, install this new version.
This method should fix the Grindr refresh issue completely if it was caused by a technical problem on the app.
Check Network Connection
There are apps that can't refresh properly when the internet connection is unstable or weak. Generally, unreliable internet connection slows down the overall performance of apps and can also cause some of their functions, like refreshing Grindr, to fail to work. That's why we suggest you test the strength of your internet connection by doing a signal speed test. To do that:
Open Settings and get to the Wi-Fi tab.
Tap on your internet connection to check it.
If the internet connection has not been working, try to turn it off and back on again on your router.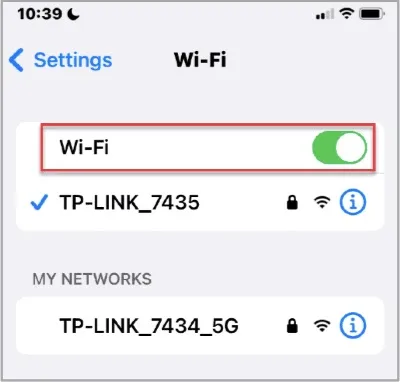 Bonus: Change Your Grinder Location on Any iPhone Without Getting Detected
You may fake your device's GPS location so that you can have a better experience with certain location-based apps. In doing so, you could download a bad/unauthorized location-changer app that causes Grindr to fail to refresh. To avoid that or rectify it if you're already unable to refresh Grindr, install a professional GPS location changer that's safe to use.
FoneGeek iOS Location Changer stands out as the best option. With it, you can change your GPS location to anywhere you want in the world without ever fearing that Grindr will stop refreshing, have other problems, or you'll get detected. It's a completely safe tool that's simple to use and can work with all versions of the Grindr app.
Key Features of FoneGeek iOS Location Changer:
Easily fake your GPS location on any Social Media – Facebook, Snapchat, X, etc.
You can change location on all dating apps – Grindr, Skout, etc. – to connect to people from all over the world without traveling where they are.
Allows you to hide your location from friends on Social Media to guarantee privacy and even to help prevent Grindr account suspension when you change location.
How to use FoneGeek iOS Location Changer to change location on Grindr without experiencing the Grindr unable to refresh problem?
First, download this program from its official website - ensure you download the right version for your device. Install the program on your PC, launch it, and click Get Started.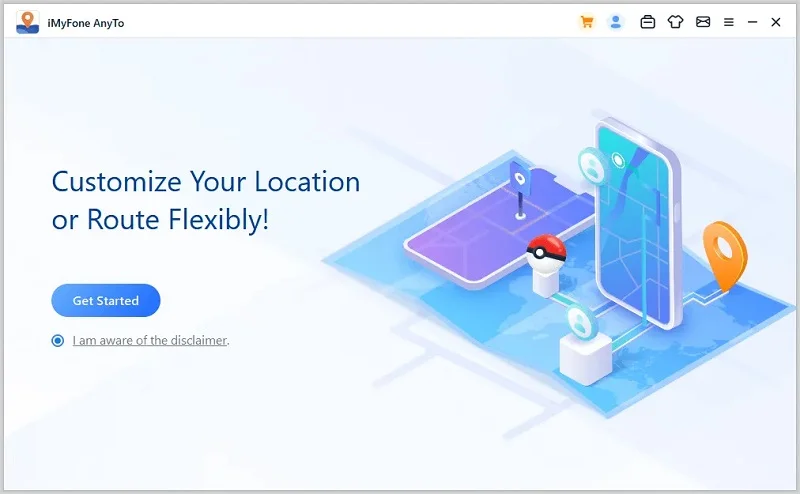 The next step is connecting your device. Connect it to the PC using the original Apple cable. Unlock the device and trust the PC to add it to the list of trusted devices.
When the iPhone connects to the PC, you'll see a map on the screen. Search for the particular location you want to send your GPS to – type in the name of the location in the search bar of the map. Now, click on Move to change location.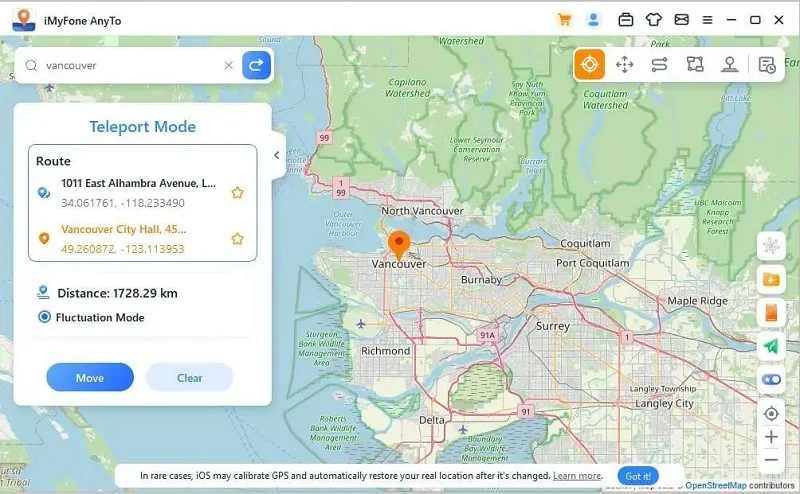 Conclusion
It can be frustrating when you're unable to refresh Grindr to access its services, especially when you use the app daily or you've just found someone special you want to contact. Fortunately, the 4 quick fixes above can help you solve this problem and regain the refreshing feature of Grindr in no time. Try them out one by one.
And if you're having Grindr unable to refresh issue because of your fake GPS location, we highly recommend you use FoneGeek iOS Location Changer instead. This is a professional GPS location changer tool that offers a safe, seamless, and convenient way of changing and faking your Grindr location. You'll not have the Grindr refresh issue when use it, so try it.