Is your Android phone slow or unresponsive due to low storage space or malware attack? Or do you want to clear all data from the phone before selling or giving it away? Factory resetting is your choice! But resetting means losing vital data. Thankfully, there are several workarounds to reset Android phone without losing data, as you'll learn here.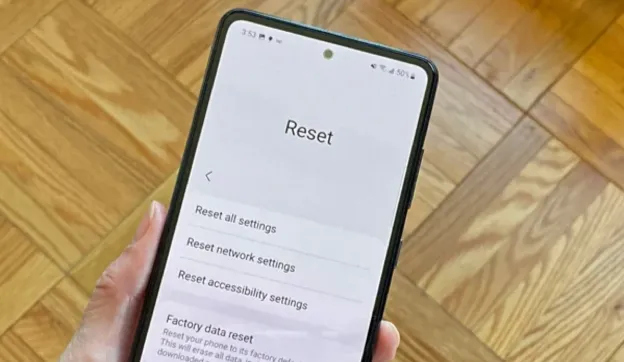 Part 1. What is Factory Reset?
Well, it's crucial to differentiate factory reset from hard reset because some users use these terms interchangeably.
While the factory reset is a vital feature embedded in nearly all smartphones and tablets. It allows you to return your Android phone to its original state by erasing all data, apps, settings, and personal information.
The hard reset or force restart won't affect data saved on your phone's storage. It simply involves holding down the Power button for a few seconds to restart your computer. This option should return your device to normalcy.
Part 2. See If You Can Reset Android without Losing Data
Can I reset Android phone without losing data? This is a question you must answer before initiating the reset process. In a typical scenario, you'll lose every bit of data after factory resetting. But the good news is that some Android phones can reset settings without losing data.
Using these quick steps to check if you can reset your phone without losing data:
Open Settings on your smartphone.
Find and click the Backup and reset button, then tap Factory data reset.
Proceed to reset your Android phone's settings only without losing data if you see the Reset Settings option. But if you find the Reset Device option, it means you'll lose all data after resetting your phone.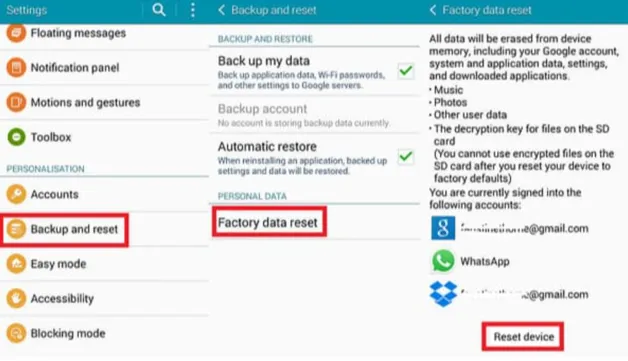 However, sometimes your device may not have the "Reset Settings" option. In that case, use these steps to back up your Android phone:
Click Settings, choose Accounts, then tap Google.
Enable the switch beside Contacts, then wait for your phone to finish syncing data.
If the sync is successful, log into the Gmail account to confirm if all contacts are there.
Format your phone and restart it.
Next, Go to Settings > Accounts > Google.
Tap the Contacts toggle to sync all contacts saved on your Google account.
After resetting your phone, you'll find the synced data under the Contacts app.
Part 3. Requirements Before Factory Reset
Formatting your phone isn't just about opening the Settings app and clicking the "Reset" button. Instead, you must ensure you don't lose valuable data after hard resetting the phone. For this reason, we have researched some things to consider before formatting your phone.
Charge your phone to at least 70% because resetting can be a power hog.
Have a charger and power source if your phone's battery doesn't hold up for long.
Connect your phone to Wi-Fi or mobile data to sign into your Google Account.
Write down or remember your Google Account username or password.
Install a data recovery tool on your PC to recover essential data after formatting.
Part 4. How to Reset Locked Android without Losing Data
If you have a locked Android phone or tablet and want to reset without losing data like messages, contacts, notes, and apps, you'll need FoneGeek Android Passcode Unlocker. This powerful program will remove the Android lock screen on your locked Samsung phone when you forgot or misplaced the password. It's a simple-to-use tool that doesn't need any special knowledge to unlock Android phones.
Key features:
Reset Android phones without passwords.
Unlock Android PIN, pattern, fingerprint ID, and face ID.
Bypass Samsung Google FRP lock without any password.
Unlock any Android phone without tech skills.
Below is how to unlock an Android phone without data loss:
Step 1. Install and run FoneGeek Android Passcode Unlocker on your computer, and launch the Remove without Data Loss mode. Then, click the Start button.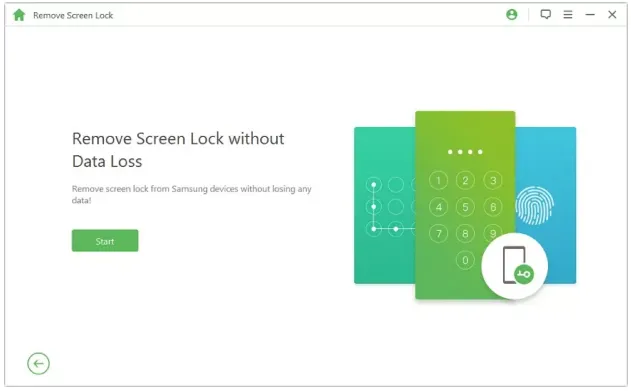 Step 2. Select the device information like brand, model, and name before clicking Start to download the data package and connect your locked phone.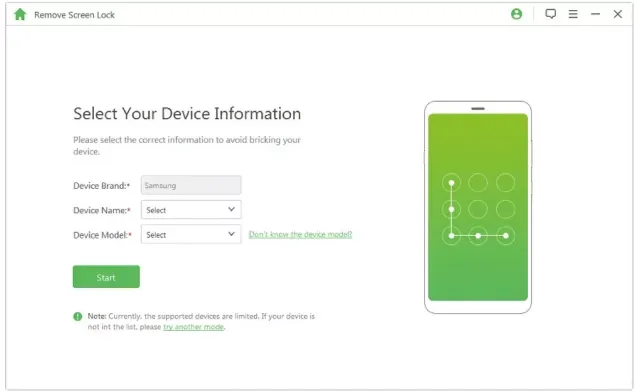 Step 3. Now you can begin to unlock your Android phone without data loss.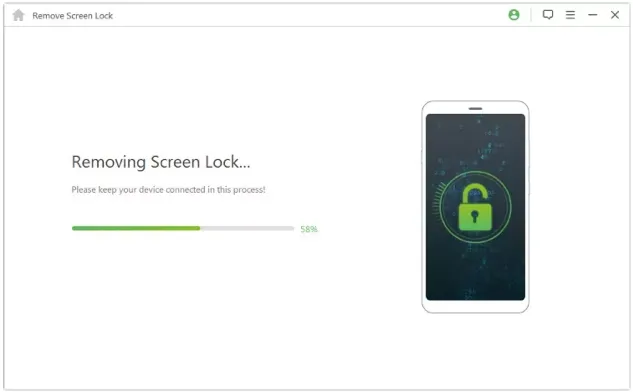 Step 4. After removing the screen lock, disconnect and access your phone with all data intact.
Part 5. How to Reset Android Phone
Now let's discuss some common methods to reset your Android phone. But remember that you will lose valuable data with these methods. So, ensure you back up your phone before resetting it.
Factory Reset Using the Settings Menu
This is the easiest and most commonly used Android phone reset method. Follow these steps:
Open the Settings app on your phone. You can also drag down the home screen to reveal the control panel and tap the Settings icon.
Find and click the Factory Data Reset option.
The formatting process will begin, and then your phone will restart.
Use Android Device Manager
The Android Device Manager (ADM) app lets you reset your smartphone or tablet, although you must install it first.
Here are the steps:
Install the ADM app on another Android device and sign in with your Google Account.
Proceed to select your device. But first, ensure that the phone you want to reset is connected to the internet and log into the device using your Google Account.
Choose the device to unlock on the ADM interface, then tap the Lock button.
Proceed to create a new password and use it to access and format your phone.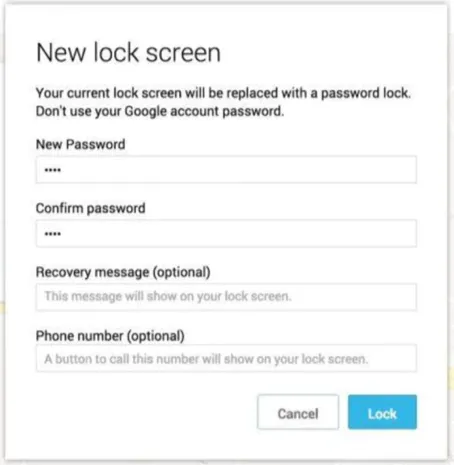 Use the Recovery Mode to Reset Your Phone
Sometimes, your phone will hang or freeze, making it difficult to open the Settings app. That's where the Recovery Mode becomes useful. Below are the steps:
Power off your Android phone, then long-press the Volume up + Home + Power buttons.
Once the phone runs in the Recovery Mode, use the Volume Up/Down buttons to find Wipe data/Factory reset.
Press the Power key to select and wait for your device to erase all data.
Backup with Google Drive and Then Reset Android Phone
If you have signed up on Google Drive, use it to back up almost everything on your phone before formatting it. This free cloud service lets you back up contacts, apps, calendars, call history, and device settings.
Open the Settings screen, then click Accounts.
Tap Backup > Back up data before clicking Backup to Google Drive.
Click the Back up now button to back up your phone's data on Google Drive.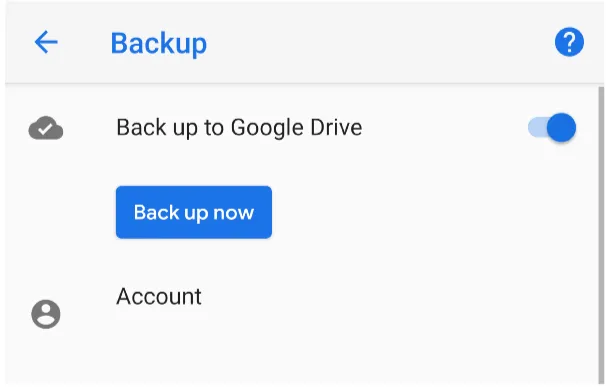 After backing up the data, click Settings > General Management > Reset. Then, click Factory data reset before choosing the Reset/Reset Device option.
Your phone will reset and restore backed-up data from Google Drive.
The Summing Up
We hope you have learned valuable lessons from this post on resetting your Android phone without losing data. But remember that your phone might still be too slow or crash often, even after factory resetting it.