Are you having a problem with bypassing the Google account verification? The Easy Flash FRP 8.0 APK is the perfect tool for you. The APK is an effective Android Package Kit file that helps you bypass Google's Factory Reset Protection (FRP) fortress.
The FRP is a system protection feature that was designed to shield your Android device from unauthorized resetting. An FRP bypass helps you bypass that when you have lost your credentials or need to reset your phone and is compatible with most of the current Android devices.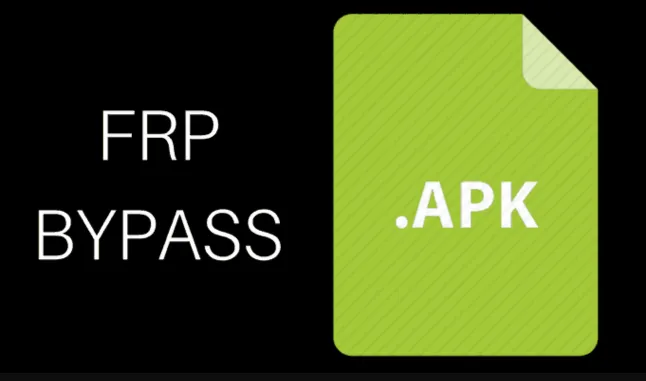 Part 1. Comprehensive Review of Easy Flashing FRP Bypass 8.0 APK
What can you expect from the Easy Flashing FRP Bypass 8.0 APK? Here is a comprehensive overview of this indispensable Factory Reset Protection bypass app.
What Is Easy Flashing FRP Bypass 8.0 APK
We live in the smartphone age and literally carry our lives on our palms. Your device is more than just a communication tool. Thanks to a range of apps and capabilities, we are literally "living" 90% of our waking lives on our smartphones, on social networking apps like Facebook, TikTok, X or on useful apps such as fitness and productivity tools. That is why getting locked out of your Android phone after losing Google account credentials can be intensely frustrating.
This is where Easy Flash FRP Bypass 8.0 APK comes in handy. This is your last resort to gaining access to an Android phone when the account credentials are irretrievable after the hard reset.
APK works by temporarily switching off Google's security protocols and allowing you to easily log into the device.
Easy Flash FRP Bypass 8.0 APK is only compatible with mobile devices and will not work on desktop or laptop. The app comes in handy when you need to bypass Google's fortress of a security system that's nearly impossible to get by.
Features of Easy Flash Bypass 8.0 Apk
Easy Flashing Bypass 8.0 apk is an easy-to-use app and will work even for the less tech savvy. Here are its core features:
Unlocking Capabilities: You will only require a few minutes to bypass Google account credentials.
Data Security: Protects your most important information from leaking out when resetting.
Android Support: Works for Android 5 and later versions.
Free to Download and Ease of Use: The app is free to download and you can use it easily, even if you are not technically inclined.
User-Friendly Interface: One of the factors that makes Easy Flashing FRP Bypass apk easy to use is its simple and intuitive interface.
Efficient Power Consumption: It doesn't consume a lot of power during the factory reset protection bypass.
Download Easy Flashing FRP Bypass 8.0 Apk for Free
Downloading Easy Flash FRP Bypass 8.0 APK is a simple and straightforward process. Proceed as follows:
Click on this download link for the latest version of the app. This is the Easy Flashing Bypass 8.0 APK 2022 version.
Head to the Downloads folder of your phone's Mobile File Manager.
Find the Easy Flashing Bypass 8.0 APK app and click.
If you are installing an app on your phone outside the official store for the first time, you might notice the Unknown Sources option. To resolve this, head to the mobile settings, Security, and then activate the Unknown Sources option.
After enabling Unknown Sources, click Install and this app will automatically start installing.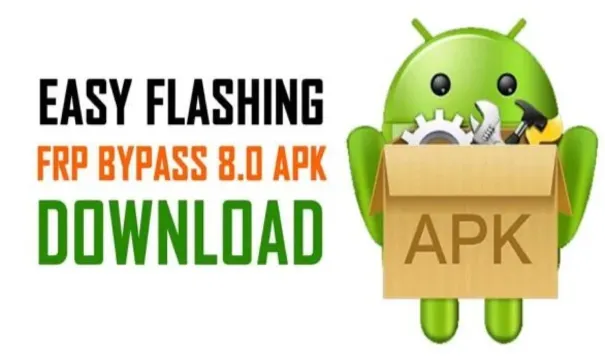 Note
Keep in mind that your success in bypassing FRP depends on downloading the right APK file that is compatible with the Android version of your phone.
How to Use Easy Flashing FRP Bypass 8.0 APK
A core advantage of the Easy Flashing FRP Bypass 8.0 APK is its ease of use, even for the non-technically inclined. To use the app, go through the following process: -
Start by downloading the Easy Flashing FRP Bypass 8.0 APK.
Copy the file to a USB drive after you have downloaded it.
Start the Android device and go through the setup wizard.
Insert the USB drive using an OTG cable when the "Bypass Factory Reset Security" screen appears.
A file explorer will appear in your device; locate and choose the Easy Flashing FRP Bypass 8.0 APK.
If there is an installation from "Unknown Sources" prompt, enable it from your device settings as explained in #3 above.
Finally, install the app.
Once the installation is complete, Open Settings and head to "Backup and Restore", click "Factory Reset", then confirm.
Restart the device and complete the FRP bypass.
Notes:
It may not be compatible with some Android versions.
Apps may not be automatically updated from the Google Play Store.
It is possible to download the apps from unofficial sources which poses various risks such as that of malware.
It may not bypass certain security protocols.
Pros & Cons of Downloading Easy Flashing Frp Bypass 8.0 APK Directly?
The Easy Flashing Bypass 8.0 APK is one of the best FRP bypass tools for Android. Here are some of its advantages and disadvantages that may help you decide whether this is the best FRP bypass application for your needs:
Advantages:
It is free.
Simple and easy to use with an intuitive and user-friendly interface.
Easy setup process.
Disadvantages:
Like other APKs, downloads can be risky and can be pathways for virus and malware attacks.
Compatibility with all Android versions is not guaranteed.
There are certain security protocols that it may not bypass.
Part 2. What is the Best Alternative to Easy Flashing FRP Bypass 8.0 APK?
Easy Flash FRP Bypass 8.0 APK is an awesome tool for bypassing Google's Factory Reset Protection but it is not the only one. Another alternative that you can consider is FoneGeek FRP Bypass Tool.
Look at the features of FoneGeek FRP Bypass Tool below:
This is the simplest FRP bypass tool to use thanks to its one-click FRP bypass process.
It offers a simplified and easy to use interface with simple clicks.
It features targeted solutions for various versions for bypassing Google Account Verification.
It supports not only Samsung phones but also other phone brands including Vivo, Redmi, Huawei, Xiaomi, and Realme phones that run Android versions 5 to 13.
It removes the Android password, pattern locks, face recognition, PIN, and fingerprints.
It is applicable even in the earlier versions of Samsung phones without any risk of data loss.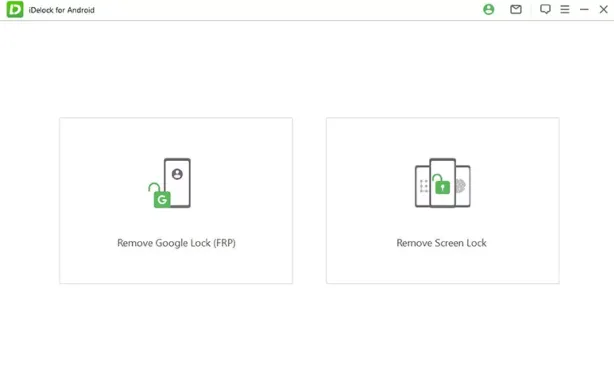 Part 3. Frequently Asked Questions
Q1. Is Easy Flashing Bypass 8.0 APK Free to Download?
You can download Easy Flashing Bypass 8.0 APK software for free. It offers unlimited download options. There is a business mode of the software that comes at a premium. However, you can download Easy Flashing Bypass 8.0 APK here for free.
Q2. Is the use of APK files legal?
Unless the application is used for criminal purposes, APK files are completely legal and authorized formats. APK files are usually used to save up on space when you are running out of storage space and need to keep some key application.
APK files will also come in handy for apps that are not on Google Play Store or which have been banned from the Play Store. You can use them to install these apps, thereby bypassing the ban on Play Store.
Conclusion
As you can see, Easy Flashing FRP Bypass 8.0 APK is an effective, free, easy-to-use application for bypassing Google's Factory Reset Protection on Android devices. You can simply download it for free and run through the simple and straightforward process. Its advantages outweigh its disadvantages and it is, thus, a highly recommended tool for bypassing Google account verifications.