iCloud is one professional tool supplied by Apple to back up all the content on users' iPhone, iPad and iPod touch. To start using this service, you should go to iCloud settings to tap on Backup Now first.
Backup and restore iPhone turns out to be quite easy with the help of iCloud. But under certain circumstances, the iCloud backup is not showing up when you intent to restore iPhone from iCloud backup.
This problem will come up for various reasons. To find out the possible reasons and solutions for this troublesome issue, keep reading this article.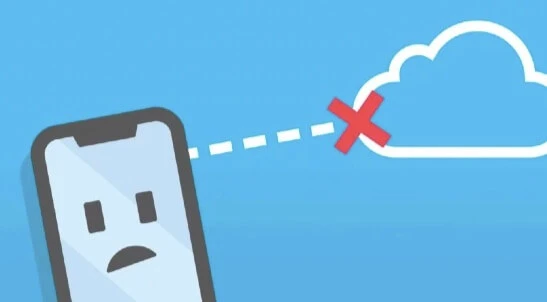 Part 1. Possible Reasons of iCloud Backup Not Showing Up
Before exploring the solutions around iCloud backup not showing up, it's necessary to analyze the underlying reasons behind this issue.
Unsuccessful backup: The iCloud backup will not show up if the backup is unsuccessful. Everyone only has 5 GB free storage to back up their iPhone data on iCloud. The backup will fail if there is no enough storage.
Network connection: Active network connection is required when it comes to backing up and restoring iPhone from iTunes or iCloud backup. You should also check to see if the device is connected to a normal network when iCloud backup is not displayed.
System compatibility: To resolve a variety of problems on iPhone, Apple will regularly release new iOS version to update the device system. You should check whether the device has been updated to the newest version.
Apple server problem: Finally, the iCloud backup not showing up issue also bears on the Apple server issue. The iCloud backup will not be listed if the device cannot connect to the Apple server. In response to this problem, you should check Apple system status to confirm that there is no problem on Apple status.
Part 2. Solutions for iCloud Backup Not Showing Up
You must have realized the reasons behind the issue of iCloud backup not showing up. Take a look at the solutions below if you have confirmed that this issue is not caused by the reasons above.
2.1 Re-sign into Your iCloud Account
This method is often benign, but not always. We still recommend you to have a try if you are not in a hurry. What you need is to sign out of the iCloud account from iPhone settings and retry to sign in. After which, the iCloud backup may successfully show up.
2.2 Remove Useless iCloud Backup File
You will not view the most recent iCloud backup if the data size of this iCloud backup file is larger than the free backup storage on iCloud. To enlarge the iCloud storage, you are best to remove some of the unwanted iCloud backup files.
Click on iCloud from the Settings of iPhone.
Tap on Storage and Manage Storage. Select the data types you don't want and hit on 'Delete Backup'.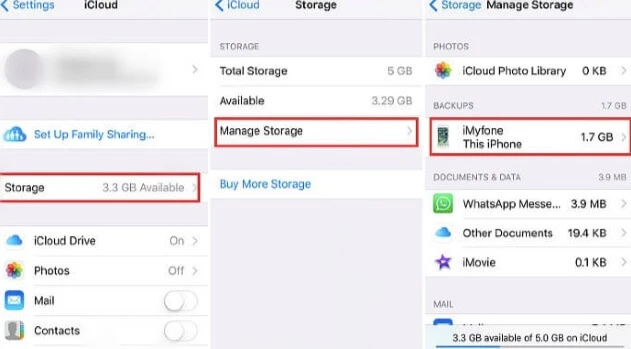 Part 3. Preview and Extract iCloud Backup Using FoneGeek
FoneGeek Backup & Restore (iOS) program is handy for viewing data from iCloud backup and export multiple types of data from the backup. So why not try this software if the general solutions don't work for fixing iCloud backup not showing up problem?
As a 3rd-party tool that aims to backup and restore iPhone data, FoneGeek iOS Backup & Restore has helped thousands of users wipe out various backup and restore issues. It also has the broad compatibility for iOS versions ranging from iOS 7 to iOS 13/13.3.
With the trial version of this program, you are able to have access to all available iCloud backup files for free without connecting the device to computer.
Restore specific apps from the iCloud backup to your iPhone without restoring the device system.
You can also make a full backup of all the iPhone data or back up specific types of data based on your own needs.
Flexibly export 22+ types of data from iCloud backup or from iTunes, iPhone to computer.
Steps to view iCloud backup with FoneGeek iOS Backup & Restore
Step 1. Start out by downloading and installing FoneGeek iOS Backup & Restore on your computer and click on 'Phone Backup' tab from the welcome interface.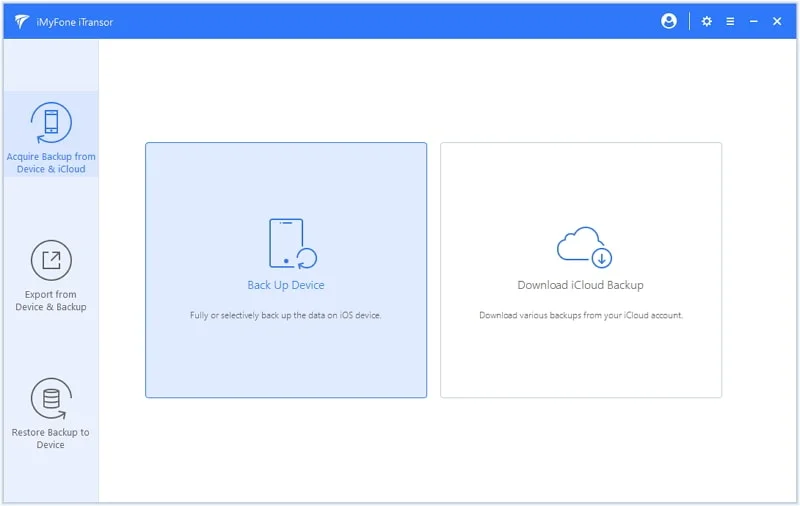 Step 2. Choose 'Restore' option and hit the tab of 'Restore from iCloud backup'.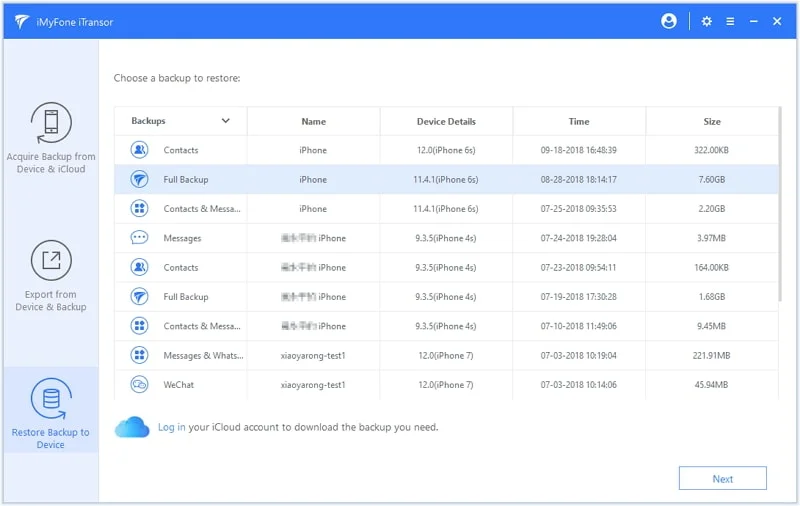 Step 3. Once you have logged into the iCloud account, all the available iCloud backup files will be shown in this screen. Choose your desired backup file and tap on Download.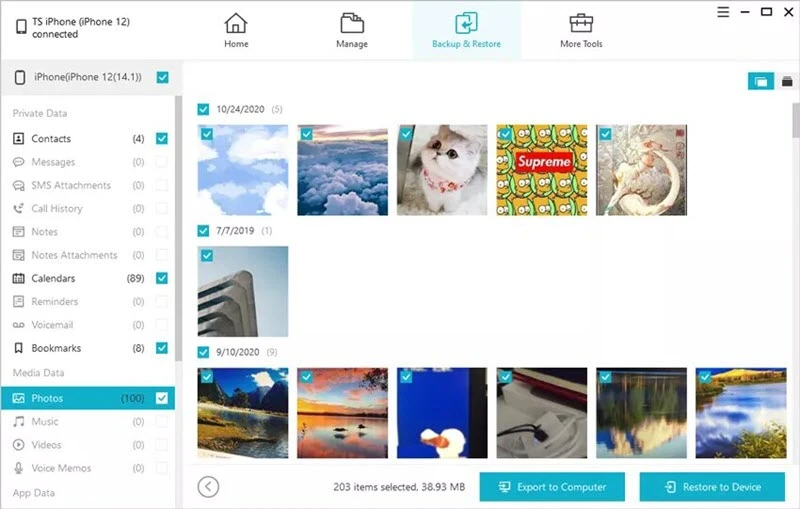 Step 4. This program will show all the iCloud backup data, from which you can preview your data. If there is the need to restore iCloud backup to device, you can click on 'Restore to Device'.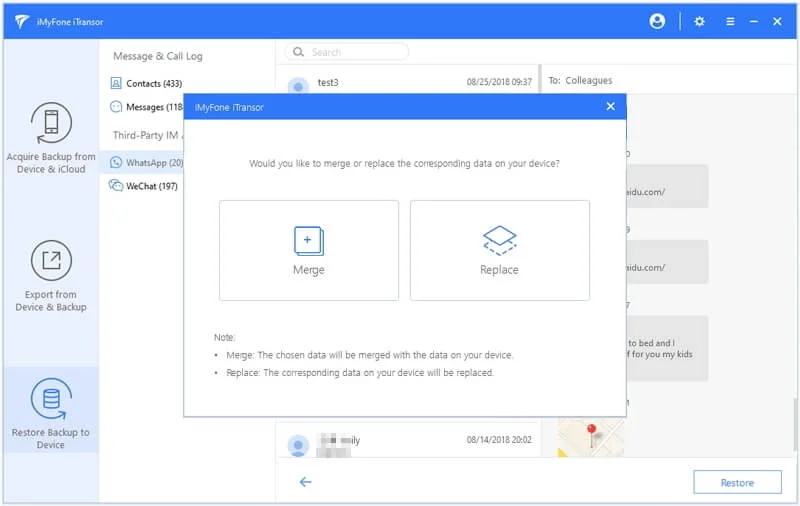 Conclusion
Now, you have known the ideas of what to do when iCloud backup is not showing up. If you have viewed the iCloud backup files after trying one of the methods above, share this post with others who may encounter the same issue.