"Hi guys, I messed up and deleted some data from an app that I shouldn't have done. How can I restore that particular app from yesterdays iCloud backup? Thanks a lot!!!"
There are many unexpected reasons why users need to restore data from iCloud backup. Maybe the iPhone is damaged, the system is crashed or the device data are lost. However, given that the rest of data will be affected by restoring iCloud backup, some people are seeking for a better way to restore specific data from iCloud backup so that anything else on their device will not be overwritten.
It was not, after all, a straightforward question. The general approach provided by Apple can not do this. This article introduces some unusual approaches to accomplish this task.
Restore Specific App from iCloud Backup via FoneGeek
One question may come into your head by using this method. You may have never heard about any 3rd-party tools that allows you to restore specific data from iCloud backup. Actually, what you know may not be enough and comprehensive.
In this part, we recommend you to use FoneGeek Backup & Restore (iOS) program. As one of the most famous backup and restore tool, it could not only back up all the iPhone data but also restore specific apps from iTunes or iCloud backup without resetting the device.
Look at the main feature of iOS Backup & Restore:
Selectively restore specific app data from iCloud backups and iTunes backups without data loss. These apps include Contacts, WhatsApp, Photos, Videos, Wechat, etc.
The data restored from iCloud backup can be merged with the device data, in other word, none of the data will be missing.
The restoring time of FoneGeek is much shorter than iCloud.
You can also extract specific app data from iCloud backup and keep them on your computer.
Steps to Restore Specific Apps from iCloud Backup
Once you have downloaded the software, you can look at the simple steps below to restore data from iCloud backup selectively.
Step 1. On a working computer, run this program and click 'Backup & Restore'.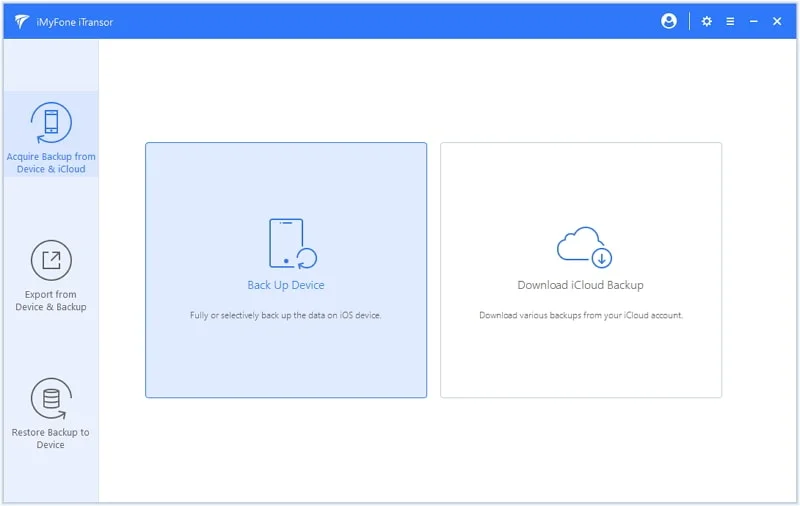 Step 2. Connect the device via the USB cable and click on 'Restore'.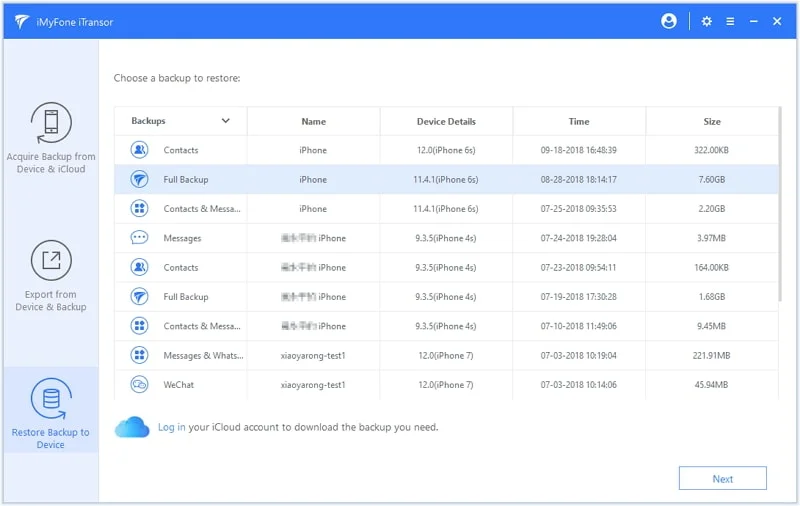 Step 3. Hit 'Restore from iCloud backup' since you need to restore data from iCloud.
Step 4. Next, key in the iCloud information to sigh into the iCloud account. FoneGeek will check all the iCloud backup files and list them on the screen.
Step 5. Choose the preferred iCloud backup and click 'download'.
Step 6. You can read different data types from the left panel after downloading the iCloud backup. Now, click on 'Restore to Device' located in the lower right-hand corner.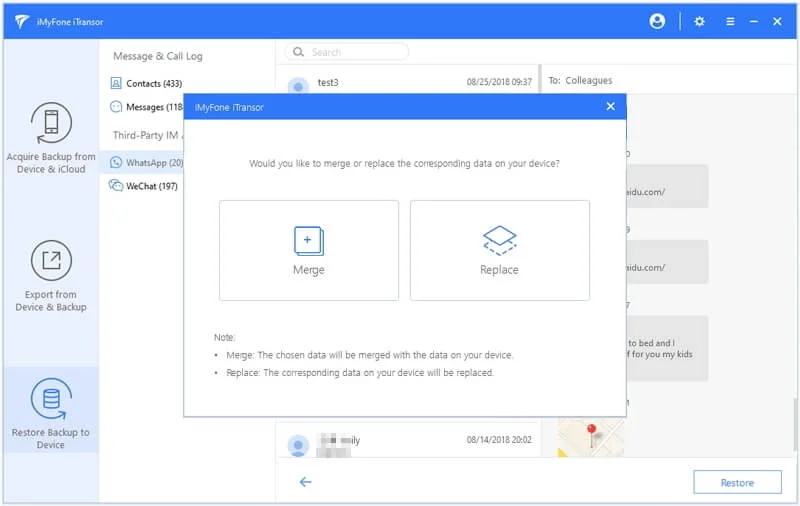 Conclusion
It can be a complicated affair if we cannot restore specific apps from iCloud backup since it means that you have no choice but to reset your device and restore the full backup from iCloud. And thus we ardently wish that FoneGeek iOS Backup & Restore could achieve the desired effect.

Thursday on Feb 13, 2020, 14:15:03 GMT / Post By Joan J. Mims to Backup & Restore
Joan J. Mims is interested in researching all tips about iPhone, iPad and Android. He loves to share useful ideas with all users.

Home
>
Backup & Restore
>How to Restore Specific App from iCloud Backup