A lot can go wrong with a smartphone. One or more aspects of the device can malfunction causing you to lose some of your data. Your device's software can also easily malfunction, causing it to get stuck on a boot loop, the blank screen of the Apple Logo. When this happens, it is easy to get frustrated and worry that you'll have to spend a lot of money at a service center to get the device repaired. But before you give up, why not try Wondershare Dr.Fone, a data recovery and management solution that might actually help you fix the device yourself?
Wondershare Dr.Fone is a smartphone data recovery and management solution that can help you fix most common iOS and Android issues. It comes complete with numerous features designed to repair various aspects of the devices including System Repair, Data Recovery and Backup, Data Eraser, and more.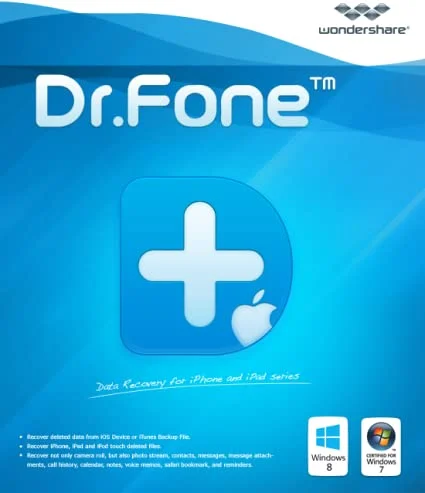 Below is a complete review of Dr.Fone and what you can expect if you choose to use it.
FAQs About Dr.Fone
What is Dr.Fone?
Dr.Fone is a data management and recovery tool developed by the Wondershare Software Company. It has numerous toolkits in one program, each designed to repair a specific problem with a phone. It supports iOS and Android devices and works on both Mac and Windows platforms.
How Does Dr.Fone Work?
Wondershare Dr.Fone has many toolkits with varied functionalities, but to use one of the toolkits to repair an aspect of the device, you will first need to connect the device to the computer. Once Dr.Fone detects the connected device, you can use one of the toolkits to either restore, backup or fix any system issues.
Is Dr.Fone Safe?
Our extensive tests of the functions of Wondershare Dr.Fone show that the software is completely safe to use. There were no data leaks in our tests, nor did we find any indication that Dr.Fone stores any of your data while installed on your computer.
We also put it through the standard malware and viruses tests and everything was clean. Every anti-virus software used indicated a safe program. It is also possible to use Dr.Fone offline, which is just the added layer of security if you worry about data protection.
Is Dr.Fone Free?
Wonderhsare Dr.Fone does have a free trial version, but this free version is limited in features and functionality. To get access to all the toolkits and all functions, we recommend upgrading to the premium version.
Dr.Fone's Features
WhatsApp Transfer - This feature allows you to transfer WhatsApp messages from one device to another even on different platforms such as iOS to Android. It is also the best way to back up and restore WhatsApp, Viber, WeChat, LINE, and more.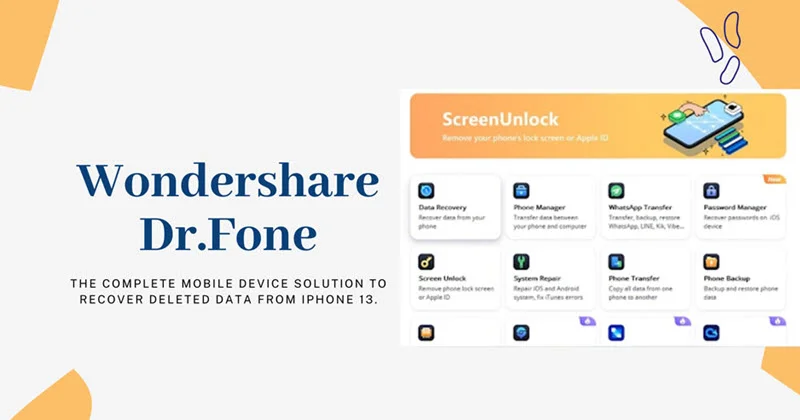 Screen Unlock - This toolkit can help you unlock both Android and iOS devices. You can use it to get rid of all types of locks including Samsung Google FRP, 6- or 4-digit password screens, PIN, and Face ID, as well as remove Apple ID from iOS devices running iOS 9 and above.
Phone Transfer - The Phone Transfer toolkit will make it easy for you to move all your data including contacts, messages, photos, call history, and more from one device to another in a single click.
Data Recovery - This toolkit will help you recover any lost data directly from iPhone/iPad or from your iTunes or iCloud backup without having to restore the backup. You can also recover data from broken Android devices and SD cards.
Phone Backup - You can use this feature to create complete backups of all the data on your iOS or Android device safely and easily. You also have the option of an automatic and wireless backup for iOS data.
Phone Manager - This toolkit allows you to easily transfer photos, videos, contacts, messages, and other types of data between your iOS or Android device and the computer.
System Repair - This is the toolkit to rely on when your device is exhibiting issues with the operating system. You can use it to fix problems such as a black screen, boot loop, and more.
Data Eraser - This toolkit will allow you to completely erase the data on any Android or iOS device such that is it 100% unrecoverable.
Availability and Pricing
Dr.Fone is available for both Windows and Mac operating systems. You can choose to purchase some of the toolkits individually or as part of the complete package. The following is a list of the available toolkits and how much they cost;
Dr.Fone Android Toolkit - $79.95
Dr.Fone iOS Toolkit - $99.95
Dr.Fone Complete package (iOS and Android)- $139.95

Note that some of the specific toolkits like Data Recovery, Password Management, System Repair and many more can be purchased individually. Check out the available toolkits and pricing on the Dr.Fone Store page.
Dr.Fone Pros and Cons
Pros
Comes with a clean UI that makes it very easy to use.
Offers a wide range of toolkits including advanced Data Recovery and System Repair.
Allows for easy and seamless data management for both Android and iOS devices.
Backing up data with Dr. Fone is very easy and quick.
Cons
Sometimes has some errors in data recovery.
Too many toolkits can make the UI seem a little cluttered.
Can be costly depending on the toolkit that you need.
Dr. Fone Alternatives
Wondershare Dr. Fone is a great solution with numerous tools to help you manage your iOS or Android device in various ways. But if you find that you don't like its cluttered UI or it is too expensive for your tastes, the following are some options you can try;
Tenorshare UltData
UltData iPhone Data Recovery is quite similar to Dr. Fone except that the iOS and Android versions are separate. It is however only specifically built to recover data and you may not get many of the other toolkits you may see on Dr. Fone. It also only works best with older devices and may therefore not be very useful to you if your device is relatively new.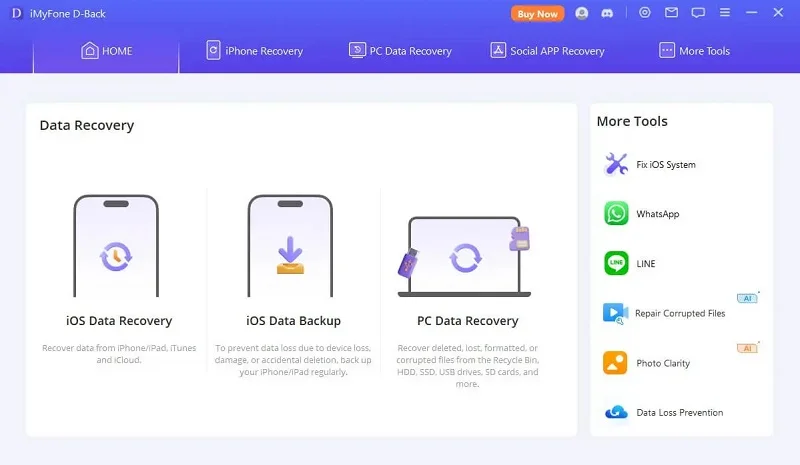 iMyFone D-Back
iMyFone D-Back is primarily a data recovery program that will help you recover data from iOS and Android devices. But data recovery is the extent of its function and it may not be useful to you if you want to repair the device. It is however a very good data recovery program, able to recover data even without a backup.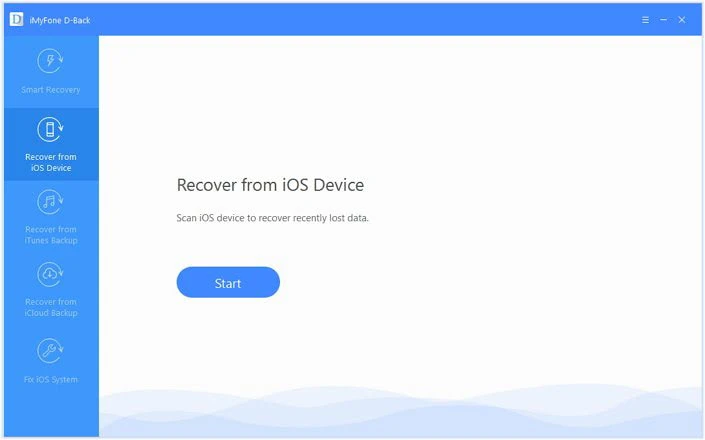 Conclusion
When your smartphone will not work as it should, it can be very hard to find the ideal solution. Dr.Fone is comprehensive enough to have all the features and toolkits you need to repair any problem with the device and manage challenging functions like data recovery, WhatsApp transfer, or even location spoofing with ease.
But while Dr.Fone is very useful, it can be expensive, putting it outside the reach of most individual users. If you are still undecided about its function, we recommend downloading the free trial version first. This way, you can have a clear idea of how it works and whether or not it will be useful to you.