In fact, most smartphone users in the world are now using Android devices. It is very uncomfortable when certain videos are lost or accidentally deleted from your Android phone. But you don't have to worry about that because there are many recovery tools that can recover deleted videos from Android for free.
The entire article is dedicated to helping you recover deleted videos from Android. It explains everything about deleted videos, such as where are videos stored on your Android phone, how to recover deleted videos from Android as well as the best software to recover deleted videos, etc.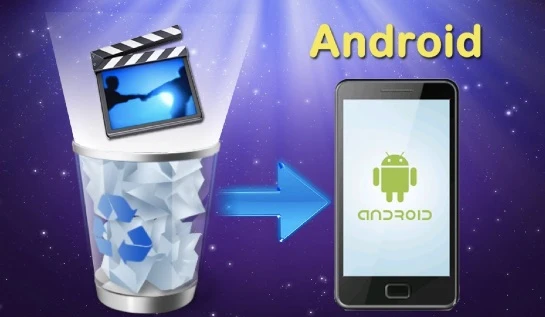 Part 1. Where are Videos Stored on Android Phone?
By default, videos are stored in the internal memory of the Android phone. However, if the phone has a Micro SD card, the user can choose the default storage location. They can choose whether to store the video in internal memory or on a MicroSD card.
The steps involved in finding the default location on an Android phone are as follows:
Step 1. Unlock your Android phone and move to the screen where all apps are listed.
Step 2. Find the "File Manager" and click on it.
Step 3. Under "Category", you will find "Video". Click on it and you will see all the video files on your Android device.
Note: The location of videos stored on all Android devices may be different due to the different user interfaces of different brands.The most common way to find stored videos is mentioned above, but for more comprehensiveness, you should consider the user manual for your Android device.
Part 2. How to Recover Deleted Videos from Android without Root
After learning where videos are stored on your Android devices, you may have a better understanding of the different methods to recover deleted videos from android phone below.
2.1 Recover Deleted Videos on Recently Deleted Folder
There is a common situation that you have a lot of videos on your android phone and you accidentally press the 'delete' option to delete some videos. The deleted videos will be moved to the recently deleted folder or Bin and stay there for 30 days. After that, it will be permanently deleted.
To recover videos from the "Recently deleted" folder, you should go to this folder and select the video you want to rget back. Then click 'Recover' to restore the video to its original location.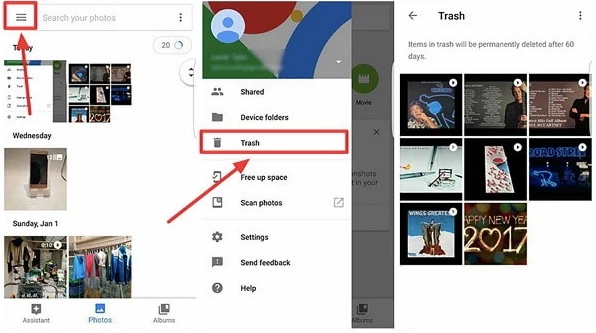 Note: This tutorial is only available when "Back up and sync" is enabled on your Android phone. In addition, it should not exceed 30 days.
2.2 Best Way to Retrieve Deleted Videos on Android
If what you need is a 3rd-party assistant, then FoneGeek Android Data Recovery is the best and most common choice. It can not only help to recover lost or deleted videos from your Android phone, it also helps to retrieve photos, music and other types of files from your phone whether you delete them from internal memory or from an external Micro SD card.
In addition, it covers different scenarios such as accidental deletion, card format, system crashes and more. You can install and use it on different versions of Windows and MacOS.
Effectively, securely and completely recover deleted videos and photos from Android.
Recover videos lost due to accidental deletion, card formatting, virus attack or system crashing, etc.
Recover any data and files with the highest success rate.
How to recover deleted videos from android with Android Data Recovery
Step 1. Download the software package of Android Data Recovery on your computer and open it. After turning on the software, select 'Data Recovery' and connect the Android phone to PC.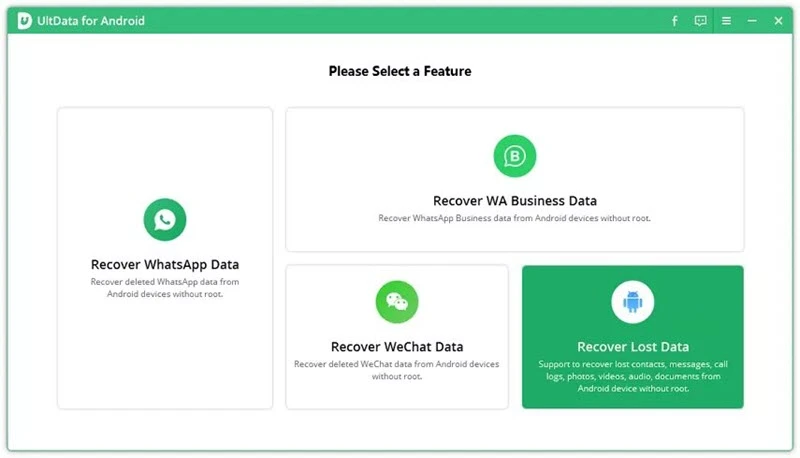 Step 2. If the debugging mode is not turned on, you should enable it from the device settings, or the device may not be successfully connected. Then click 'OK' button.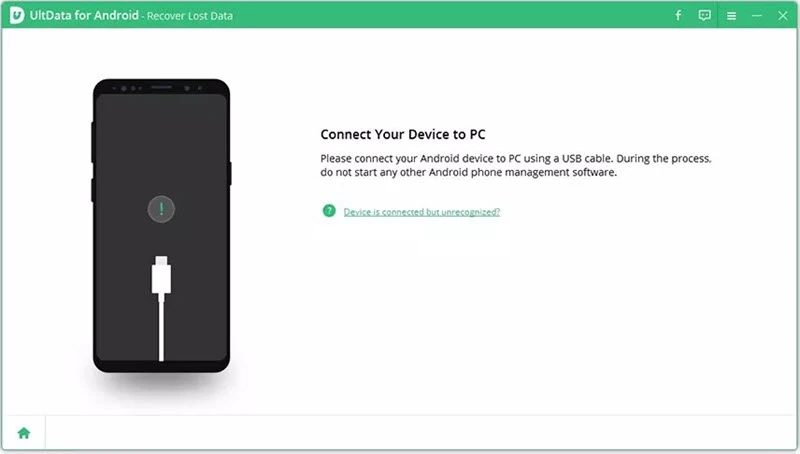 Step 3. Click 'Videos' from the list of all the data types and click 'Next' to allow the data recovery software to scan the deleted videos.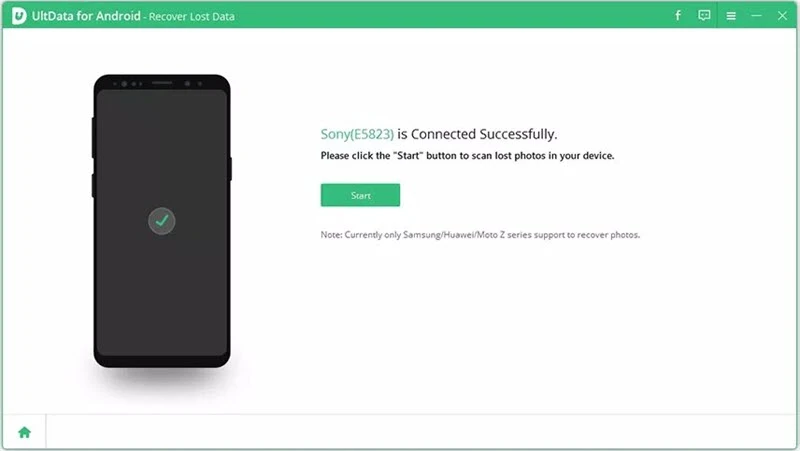 Step 4. After the process is finished, you can click Videos on the left control to preview the detailed information of all the videos. Then hit on 'Recover to Computer' to save selected videos to your computer.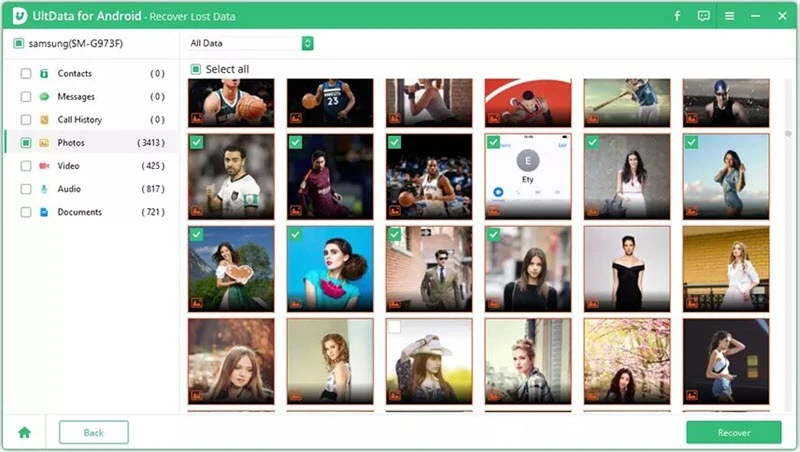 Part 3. Useful Tips to Avoid More Data Loss on Android
Here are some useful tips for you to avoid more Android data loss in the future.
Back up your Android phone data using goole drive or other cloud tools.
Protect your Android phone from suffering from any physical damage.
Stop using your device and do not restore it to factory settings after losing important.
Using professional Android data recovery program to get deleted videos or other data back as soon as possible.
Conclusion
In the future, if you need to know how to recover deleted videos from Android, the recovery procedures listed in this article are always effective for you. If you still have any other problems about Android or iOS devices, you can leave your comment in the comment zone and we will definitely solve all issues for you.