Adobe Acrobat Pro is one of the best choices when it comes to PDF editing software. It is equipped with all the features you will require for creating and editing PDF files. But the issue is it's pretty costly. You will need to pay a good amount of money to buy the monthly or annual subscription to Adobe Acrobat Pro. Apart from the huge cost, you also need to spend a lot of time learning the tool properly.
The good news is there are several alternatives to the Adobe Acrobat Pro that you can edit a PDF without adobe. Keep reading to explore further details.  
Part 1. Online PDF Converters
1.1 Sejda
Sejda is a free online PDF editing website that enables you to perform a variety of edits in PDF files. You can employ it to add and remove text from the PDF. Moreover, you can compress, delete, split, and extract pages from the PDF. There are around 30 tools in the editor to help you modify PDF files easily.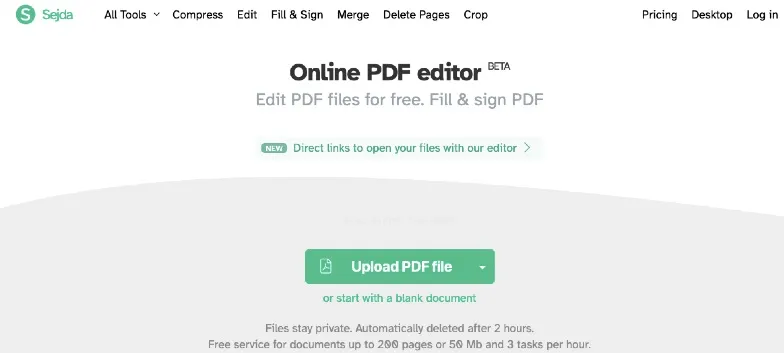 Pros:
Easy to use and free.
Include 30+ PDF editing tools.
Available as both online editor and PC software.
Cons:
1.2 DocFly
DocFly is an easy-to-use PDF editing software that enables you to edit PDFs quickly. In addition, it allows you to add, remove, or highlight texts in the PDF. With the help of DocFly, you can also secure PDF files and access them from anywhere. Such features make it a great alternative to Adobe Acrobat.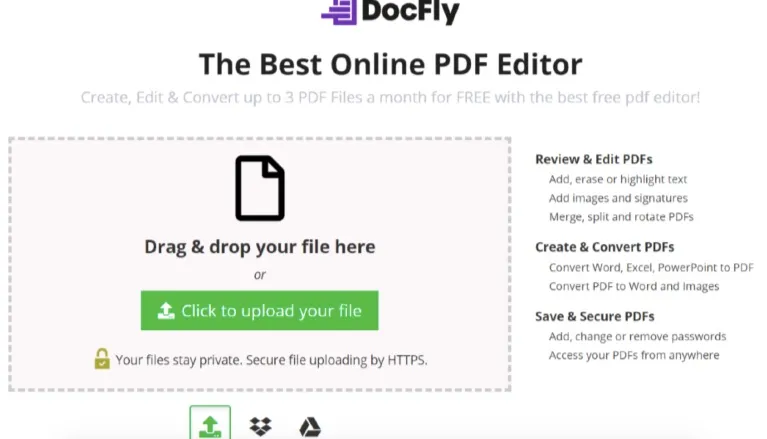 Pros:
Let you edit PDFs quickly from the internet.
Convert PDF files to other files format.
Assure security of your PDFs.
Cons:
You can edit only 3 PDFs per month in the free version.
1.3 PDFescape
PDFescape is another excellent online PDF editing software that you can use free of charge. You can use it to edit and annotate PDF documents as well as fill them. It also enables you to create PDF forms. Moreover, It has security features to safeguard your PDF and share them easily.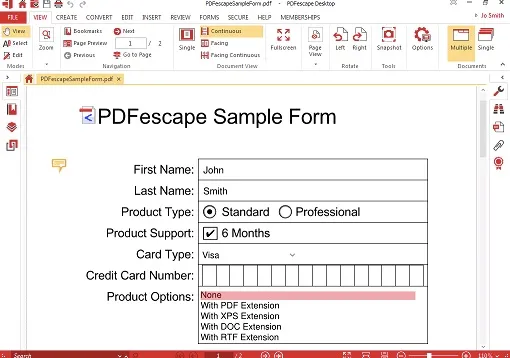 Pros:
Edit and annotate PDF files and documents.
Create basic PDF forms and fill them out.
Protect PDF with a password and share online.
Cons:
The interface is a bit old school.
1.4 SodaPDF
SodaPDF is a very well-designed PDF editing app with a lot of features. It is pretty easy to use and includes several features. Some of the app's unique features include OCR, E-sign, batch edit, and much more.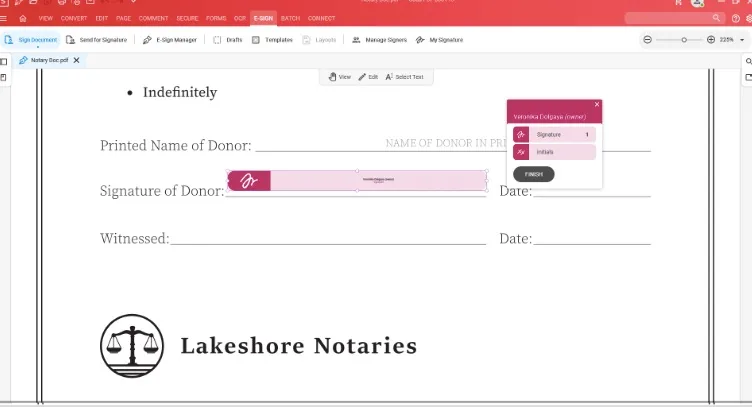 Pros:
Save the PDF for 24 hours so you can re-edit later.
Enable you to edit existing texts.
Cons:
It doesn't allow more than three tasks at once.
Part 2. Edit a PDF without Adobe With Preview App (Mac Only)
If you are using a MAC, you already have an excellent app to edit your PDF. It is the Preview app that comes as built-in with your MAC. It might not be as powerful as Adobe Acrobat Pro, but the available features are enough for most usual PDF editing works.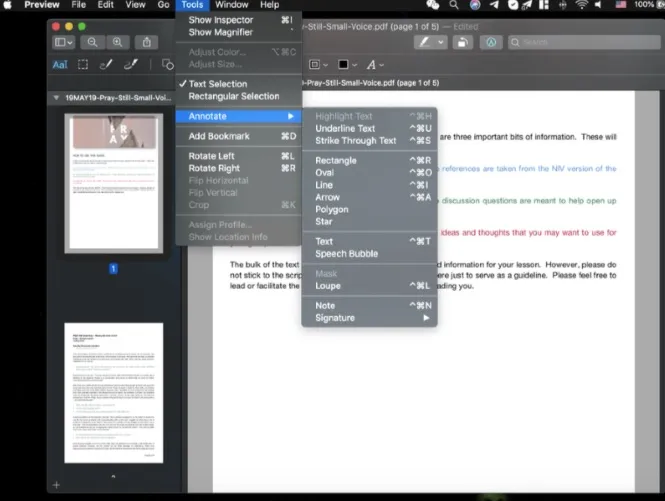 Part 3. Use Microsoft Word to Edit a PDF without Adobe
Do you know you can also utilize MS Word as PDF editing software? Simply open the PDF file you want to edit, and then you can easily modify the images and texts like a standard word document. Once after making the changes, you can save the file as a PDF.
Here is how to do this:
Start MS Word and press Open.
Locate and open the PDF file you want to edit.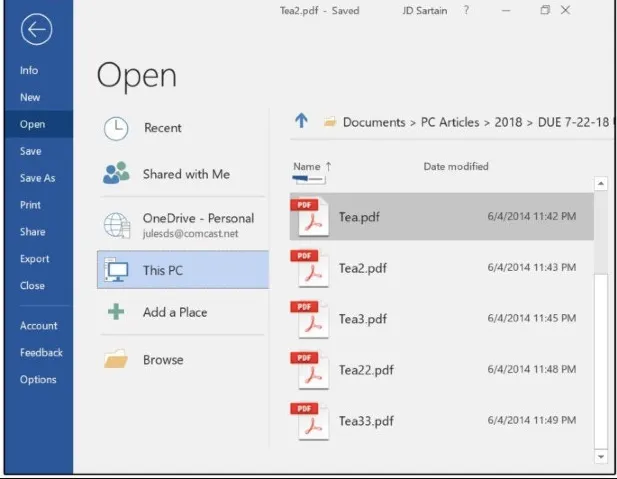 Word will turn it into an editable doc file automatically.
After making the necessary changes, press File on the taskbar.
Select "Save As" from the options and then select "PDF". Done!
Part 4. Edit PDF in Google Docs
Google Docs is like an on-the-go version of Microsoft Word. You will be glad to know that Google Docs can be also used to edit PDFs.
First, upload the PDF to Google Docs just like you upload a doc file.
Now, Google Doc will turn it into an editable file, and you can perform the edits. After completing the edits, save the file as a PDF.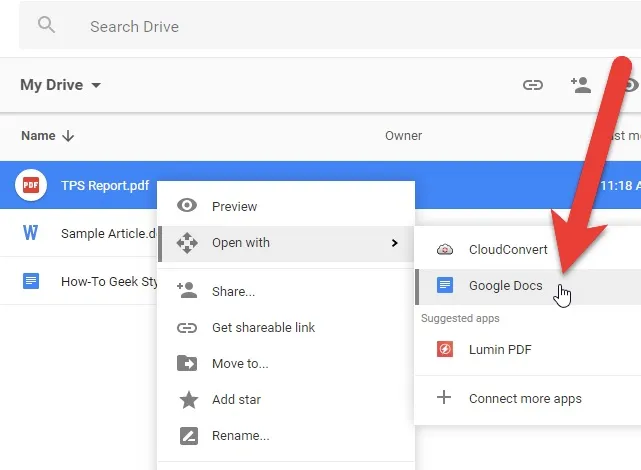 That's it; done!
Part 5. Use Standalone PDF Editing Software (Cheaper Than Acrobat)
In the above, we have discussed some of the basic PDF editors that you can use. However, if you need something more powerful, you can consider using a standalone PDF editor. Most of them arrive with many identical features of Adobe Acrobat but are available at a lower charge.
Such as, FoneGeek PDF Editor is a sophisticated PDF editor available for both Windows and Mac computers. It is equipped with a variety of effective features to create, shape, and organize your PDF files. You can obtain this PDF editor at just a fraction of Acrobat's price.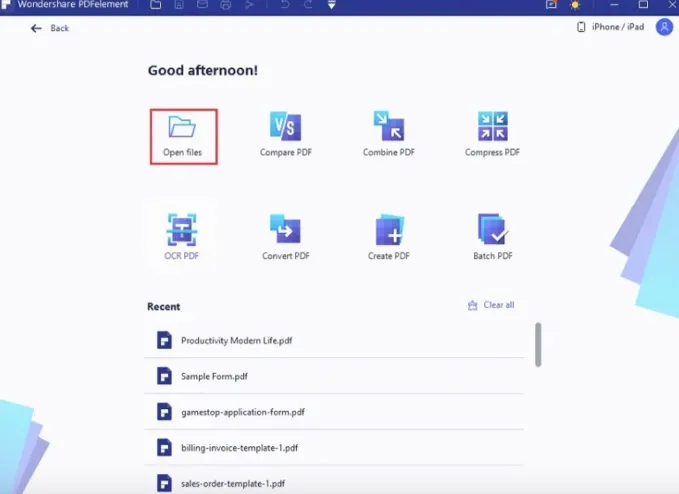 PDFpen can be another excellent alternative to Acrobat that enables the user to edit PDFs easily. The feature-rich software has a variety of features including OCR, annotation, draw, markup, and much more. You can purchase the lifetime package of PDFpen at the annual cost of Acrobat.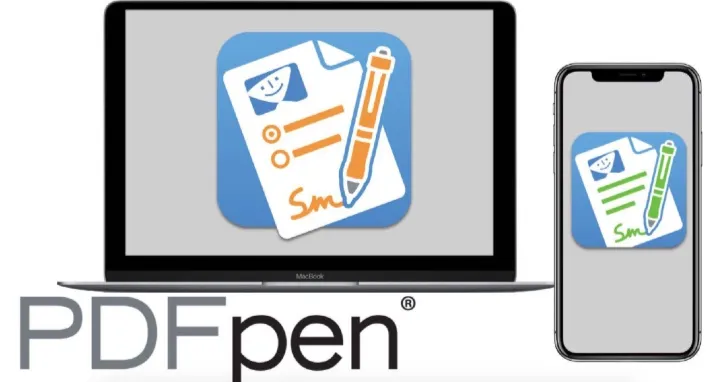 Part 6. How to Choose the Right Standalone PDF Editing Software
When you are purchasing paid software, you want to be sure that it is high-quality. Below, we will discuss some features that you should consider while picking a standalone PDF editing software:
Quality
One of the most important things you should consider is the quality and capability of the software. Make sure that it is equipped with all the features you will need to edit the PDF files effectively.
User-Experience
Another thing you need to be aware of is the user experience. Make sure the PDF editor arrives with an easy-to-use interface that enables you to work comfortably and smoothly.
Price
Price is an important factor while purchasing software. The standalone PDF software is available at different prices. Go for the one that provides you with the best features and services within your budget.
Part 7. Frequently Asked Questions
Q1. Is It Safe to Edit My PDFs Using These Acrobat Alternatives?
Yes, the mentioned Acrobat alternatives are totally safe, and you can rely on them without any hesitation. If you are still worried about security, go for the one from the list to secure the PDF with a password.
Q2. Do These Have a Watermark?
Watermarks can damage the integrity of your PDF files. The software we have mentioned in the list doesn't leave a watermark on your PDF. You can use them without any hesitation.
Q3. Are These Free Alternatives?
Yes, most PDF editors we discussed above are available free of charge. Some of them are free forever, while a few are free for a limited time.
Conclusion
Adobe Acrobat obviously is the most complete PDF editor software out there. However, it is not suitable for everyone because of the high cost and learning curves. However, thanks to the Adobe acrobat alternatives, you can edit a pdf without adobe for free. We hope now you will be able to edit a pdf without adobe acrobat easily.

Joan J. Mims is interested in researching all tips about iPhone, iPad and Android. He loves to share useful ideas with all users.

Home
>
PDF
>[9 Ways]How to Edit a PDF without Adobe Acrobat 2023