PDF is a document format of information and a digital file that lets you share material that other people can read independently of the software they're using to view it. Additionally, the pdf's content and graphics cannot be easily edited once bundled into a PDF to adapt to multiple reading systems. However, it is not impossible.
If you frequently encounter the question, "why can't I edit a pdf", this article covers the answer. There are tools available for changing the text and images within a document transformed into a PDF, no matter if you use a Mac or a Windows computer. Read further to know more!
Part 1. Why Can't I Edit a PDF and the Corresponding Methods
Various factors can be responsible for causing the issue where you can't edit the PDF documents, and these factors may stop your essential tasks. Therefore, it is crucial to fix it by adopting suitable methods. A range of issues can be rectified in a few minutes, while other chronic problems may take some considerable time to get fixed. Read the following points to understand the reasons why you can't edit a PDF with their corresponding solutions;
The PDF document may be secured
Some PDF documents are protected against any modification or alteration. So, whenever you find yourself unable to edit a pdf, check if it is protected.
The PDF file was created without the appropriate set of instructions
Sometimes the creator of the pdf internationally eliminates such capability in the pdf to be edited. If this is the case, you can effortlessly surpass this disability by using a PDF viewer with editing capabilities.
Using a PDF Reader that itself doesn't allow editing
Certain PDF viewers themselves don't let anyone make changes to the document. Here again, you need to look for a PDF reader that offers you to edit PDFs.
The PDF document was prepared with inappropriate software
Regardless of the correct editing application, you may have problems editing a PDF document designed by a less-than-effective PDF editor.
You are unaware of the proper application
Any solution or a top PDF software will not help you when you don't even know how to edit a PDF. Therefore, if you are new in the field of editing PDFs, use software that's both effective and straightforward to use.
Part 2. Using Tools to Fix 'Can't Edit PDF' Problem
The software you use is the most critical part in the cases where you can't edit a PDF. You may be unable to modify a PDF document if you are using the wrong software, and no solution will help you. Here, we present the most reliable software to edit the PDF, i.e., FoneGeek PDF Editor, Adobe Acrobat, or Microsoft Word.
FoneGeek PDF Editor
FoneGeek PDF Editor is an all-inclusive PDF Editing and Converting tool. It efficiently edits, converts, creates, compresses, merges, protects, and converts PDF documents within minutes, and that too at the best prices. Another critical reason for using FoneGeek PDF Editor is that it balances simplicity and efficiency properly.
Follow the below steps to edit the PDF.
Install PDF Editor on your PC and select one of the modes from the home page. Pick the option "Convert PDF".
tab will appear on the screen, prompting you to pick the output format and add the PDF file.
The PDF file will be transformed into the layout you specified when you press the "Save" option.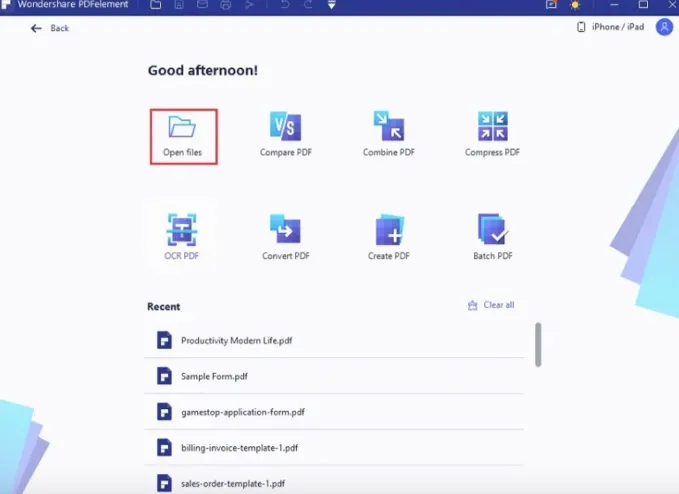 FoneGeek PDF Editor is the most reliable and tailored tool to rectify the issue, enabling you to edit the PDF file efficiently.
Edit PDF with Adobe Acrobat
Adobe Acrobat is also among the most prominent tools for editing PDFs, famous and used globally. You may buy the Standard or Pro editions of the editor online, much like the rest of Adobe's products. To edit a PDF in Adobe Acrobat, follow the instructions below:
Activate Adobe Acrobat.
Select File > Open from the top navigation bar.
From the document window, choose your PDF file.
Select "Edit PDF" from the right-hand toolbar when your File opens.
Move your cursor on the text you wish to change to edit text.
Use the "Format" choices at the top of the right-hand toolbar to edit your text.
Place the arrow on the picture you want to alter to begin editing it.
Using the "Objects" settings, make changes to your image.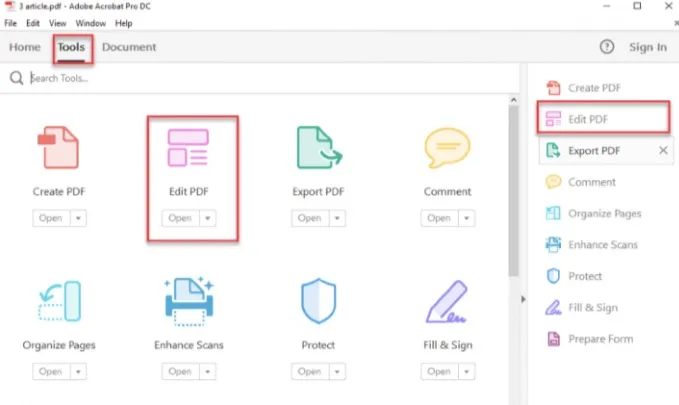 Note that these instructions apply to Adobe's 10th and 11th editions of Acrobat, Acrobat X, and Acrobat XI.
Using Microsoft Word
The latest version of Microsoft Word is the easiest and quickest approach to editing a document based on an existing PDF. However, a PDF file needs to be converted into a Word document to edit in Microsoft Word. Use Word 2013 or Word 2016 to convert a PDF into a Word file easily.
Follow the below steps when you can't edit a pdf after saving:
To begin, open Microsoft Word and select File.
Select the PDF file you wish to edit from the current document by clicking Open.
Microsoft Word will convert your PDF to an editable document and its contents to a format that Word can display according to the message. However, the original PDF will remain unchanged.
Select OK. Make the modifications you desire to the document, then save it as a PDF using File and clicking save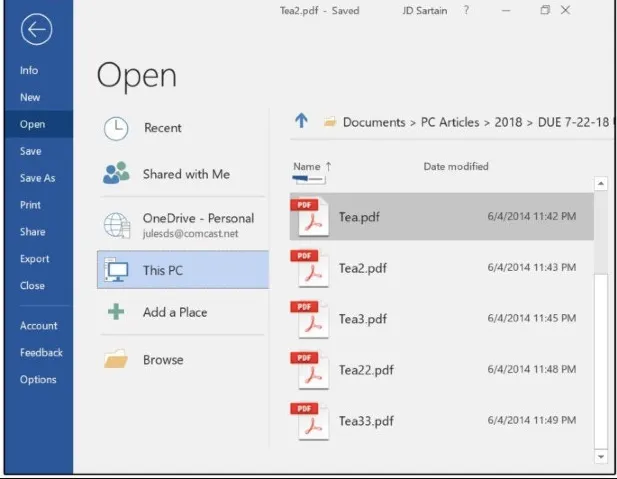 Conclusion
After reading this post, it should be clear that if you understand the causes, you will not be worried that you can't edit the PDF. The tool that best matches your PDF will be determined by what you want to alter and the file size. Examine each software and choice the one that appears to be the most practical and straightforward. Then, use the FoneGeek PDF Editor, Adobe Acrobat, or Microsoft Word to resolve the problem effortlessly. It will immediately resolve the situation where you can't edit the PDF. So go ahead and edit your PDF right now, regardless of your platform or editing prerequisites.

Fay J. Melton has explored the area of technology and software for more than 5 years and he is enthusiastic about helping users solve various technology issues.

Home
>
PDF
>[2023] Complete Guide When You Can't Edit PDF after Saving