Adobe Acrobat is undoubtedly one of the best and most popular PDF editor software used by many professionals. It lets you view, create, manage, customize, and print the Portable Document Format files. Although the PDF editor is high quality and super-efficient, it comes with a huge price tag, which is a deal-breaker for many of us.
The good news is that there are many Adobe Acrobat alternatives out there that are not expensive like Adobe. Today, we will introduce you to some of the best Adobe Acrobat alternative software that offers a smooth performance while being cheap. Keep reading to know more about them!
1. Nitro Pro
Nitro Pro is one of the top competitors of Adobe Acrobat with impressive arrays of features. Apart from creating, editing, viewing, and converting PDFs, it also enables you to put e-signature in your documents. Another remarkable thing about Nitro is it can be integrated and directly used inside popular tools like MS Word, Excel, PowerPoint, Google Drive, Dropbox, etc.
Features:
View, convert, create, manage, and print PDF documents.
Add and verify e-signature on the PDF files.
Multitasking options to prepare your PDF quickly.
Integrate with other popular productivity apps.
Access files from cloud storage directly.
Pros:
Free trial without credit card.
Include a lot of useful features.
Cons:
Limited features on the free trial version.
Limited edit options.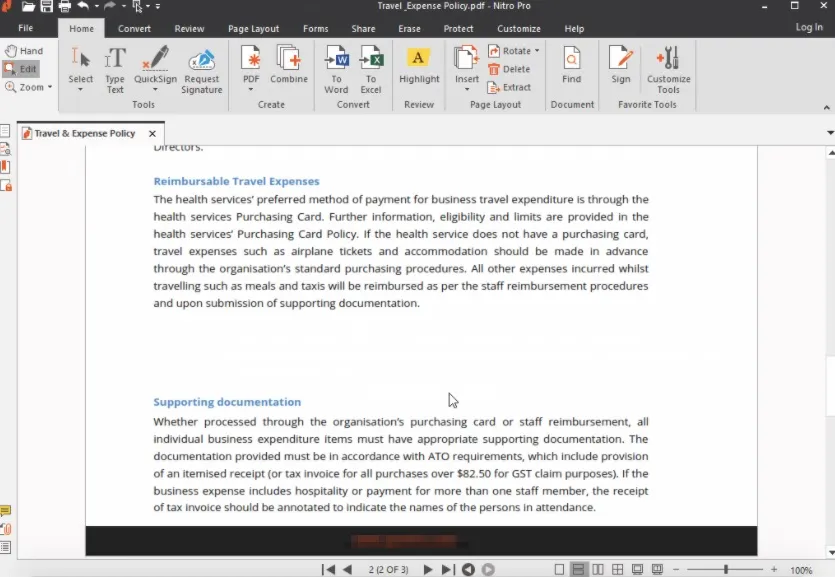 2. FoneGeek PDF Editor
FoneGeek PDF Editor is another excellent PDF alternative tool that you can consider instead of Adobe Acrobat. As the name recommends, it is basically a PDF editor that enables you to create, view, and print PDF files. Some of its features include PDF conversion, OCR, creation, and much more. Apart from the PDF files, you can also access and edit forms and templates.
Features:
Let you convert images, office documents, and HTML files to PDF.
Manipulate the PDFs without altering the original formats and fonts.
Access forms and templates; turn non-fillable files into editable PDF formats.
Secure your documents with a password and digital signature.
Batch PDF creation tool to combine multiple PDF files into a single file.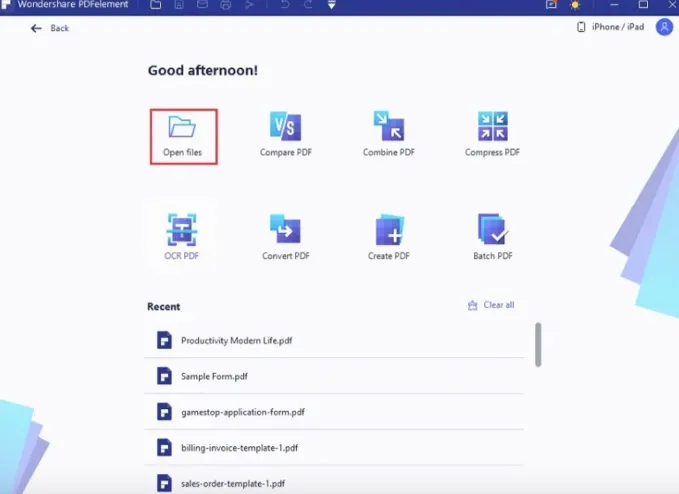 3. Sejda PDF Editor
If you are seeking an online PDF editor, the Sejda PDF editor will be the best option for you. You can simply upload the PDF file to their website and perform all sorts of edits from there. It enables you to update the text, add links, images, and signatures in the PDF file. Besides, you can also add shapes and add texts on the PDF.
Features:
Directly edit the PDF without downloading.
Lets you add signatures, images, links in the text.
User-friendly interface for ease of edit.
The document stays private and gets deleted after 2 hours.
Pros:
It's completely free.
You don't need to download any apps.
Cons: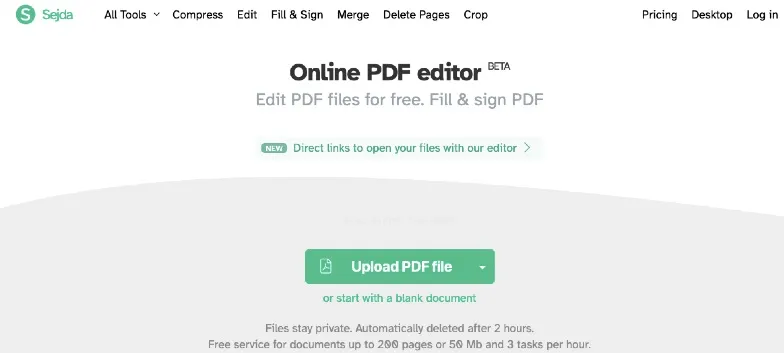 4. Foxit PhantomPDF
The Foxit PDF editor is a well-designed and easy-to-use PDF editor tool that you can utilize to edit your PDF files. It is available free of charge, while paid versions have special features. It enables you to collaborate on PDF files with your team. You can also protect the PDF with the Foxit PhantomPDF.
Features:
Edit and convert PDF; add watermark, header, footer, etc.
Let you integrate password permission to PDF files.
Convert Excel sheets, PowerPoint Slides, and others easily.
Pros:
Free version available.
Support collaboration.
Cons:
Only available for Windows.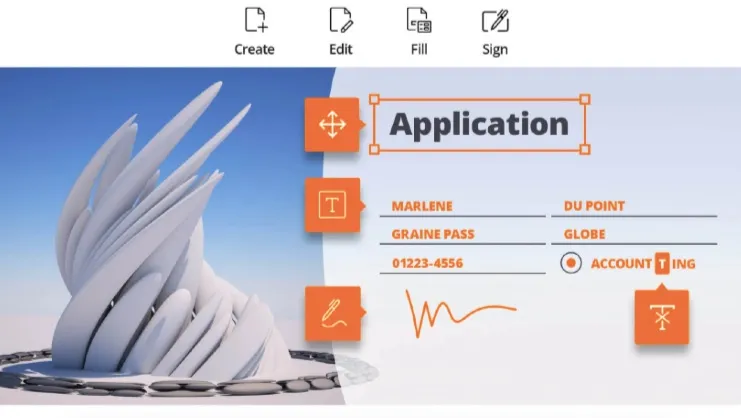 5. PDF Architect
The PDF Architect enables you to edit PDF files easily. It has a free version with limited features. However, the paid versions have impressive arrays of features to edit your PDF efficiently. They include many up-to-date features like e-sign, password protection, OCR, and much more.
Features:
Let you edit PDF and PDF forms directly within the file.
Convert Word, Excel, HTML, and text files to PDF.
Include digital signature in the PDF.
Secure the PDF with password and permission level.
Pros:
Include a lot of features on the premium version.
Advanced functionality like OCR and e-sign.
Cons:
No options to edit the PDF in the free version.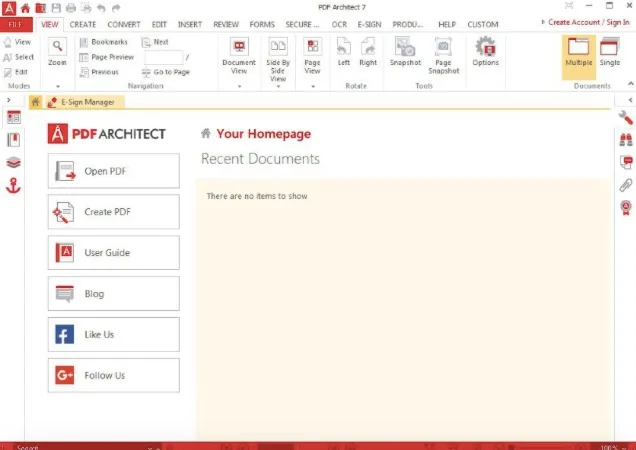 6. Infix PDF Editor 7 (Windows and Mac)
The Infix PDF Editor is another PDF editing tool that lets you do a lot of things within your PDF documents. One of the interesting facts about the Infix PDF is that it comes with an interface similar to MS Word. As a result, editing the files becomes easier and more efficient.
Pros:
Easy to use interface similar to MS Office.
Feature spell-checker to proofread your PDF.
Let you add, remove, modify text easily.
Cons:
Add watermarks in filled PDF forms.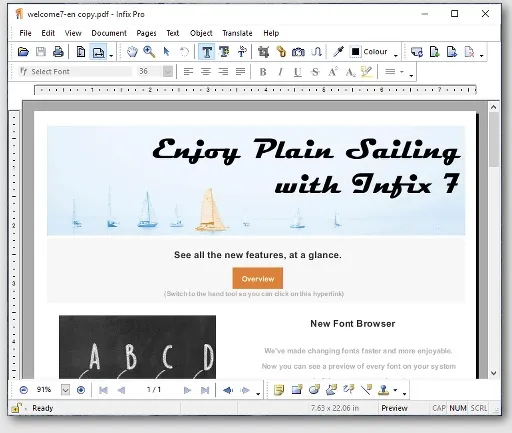 7. PDF-Xchange Editor (Windows)
The PDF-Xchange Editor by Tracked Software is another great tool you can consider using instead of Adobe Acrobat. It comes with many advanced features and the regular one to let you edit your PDF documents efficiently. As per their website, it has around 250 features to edit and enhance PDF documents.
Features:
New enhanced OCR engine, which is more accurate.
Enables you to create and edit fillable PDF forms.
Allows you to add dynamic stamps on documents.
Pros:
Feature-rich PDF editor with more than 250 functions.
Free version available with 70% features.
Cons:
Some people might find it a bit tricky to use.
8. Bluebeam PDF Package (Windows and Mac)
Bluebeam is another feature-rich PDF editor which is primarily designed for professionals. It enables you to easily manage, edit, organize, or markup PDF files. It also supports collaboration, cloud-based service sharing, etc., options.
Features:
Allows you to edit, organize, and manage PDFs.
Include enhancement tools, hyperlinks, and much more.
Support batch conversion of PDF and Word file formats.
Support collaboration and cloud-based service sharing.
Pro:
Feature-rich PDF editor.
Perfect for professionals.
Cons:
The interface is a bit weird.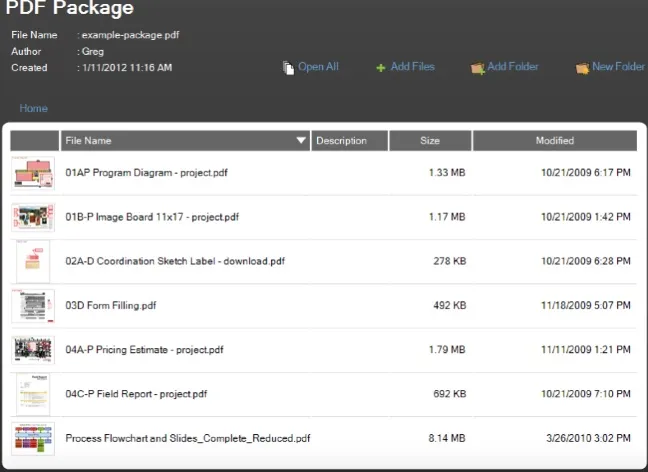 9. PDFMate PDF Converter (Windows and Mac)
If you need something just to convert PDF files, the PDFMate PDF converter can be the best choice for you. You can convert PDF documents to HTML, EPUB, Text, Word, and others with it. It also features OCR and enables you to batch convert the files. You can also perform basic customization of the files.
Features:
Easy-to-use PDF converter for Windows and Mac.
Convert PDF documents to other formats.
Convert scanned files easily through OCR.
Batch convert files and do basic customization.
Pro:
Perfect for converting files.
Support batch conversion.
Cons:
Include just a few editing features.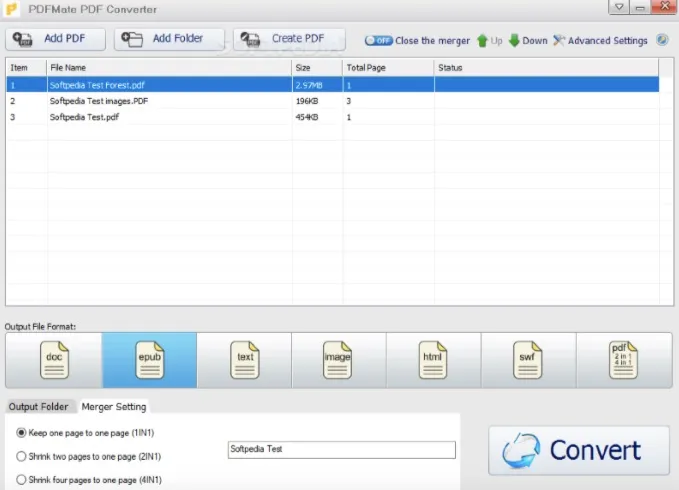 10. PDFPen Pro (Mac and iOS)
If you are searching for a decent PDF editor, the PDFPen Pro will be an excellent choice for you. You can utilize it to edit, convert, and manage your PDF files easily. The PDF editor also enables the user to edit the pictures and texts in the PDF.
Features:
View, edit, manage and convert PDF easily.
Customize pictures and text in the PDFs.
Include tools to scan, sign, and fill PDFs.
Pro:
Well-designed user interface.
Feature powerful form builders.
Cons:
Not support the latest Mac OS.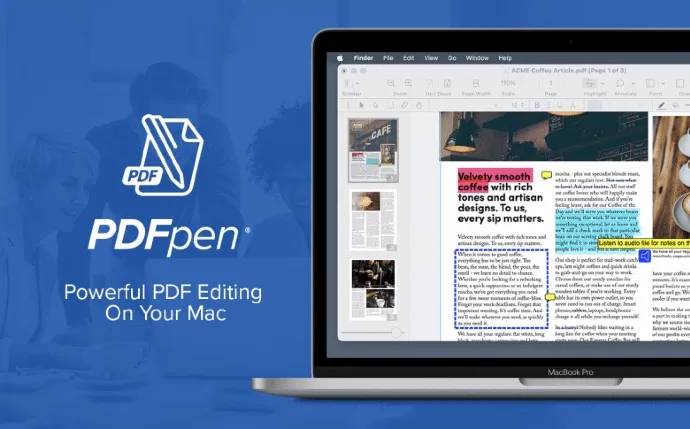 11. Master PDF Editor (Windows, Mac, and Linux)
The Master PDF Editor comes with a simplistic UI but includes a lot of features to edit your PDF efficiently. You can do many things, including editing PDF texts, images, pages, and much more things. You can also edit, control, and validate forms using the PDF editor.
Features:
Powerful PDF editor for Windows, Linux, and Mac.
Let you customize the text, image, and page in PDF.
Let you convert PDF and XPS files to images.
Pro:
Simplistic user interface; easy to use.
Support e-sign and encryption.
Cons:
Few advanced features.
The free version adds watermarks on PDF.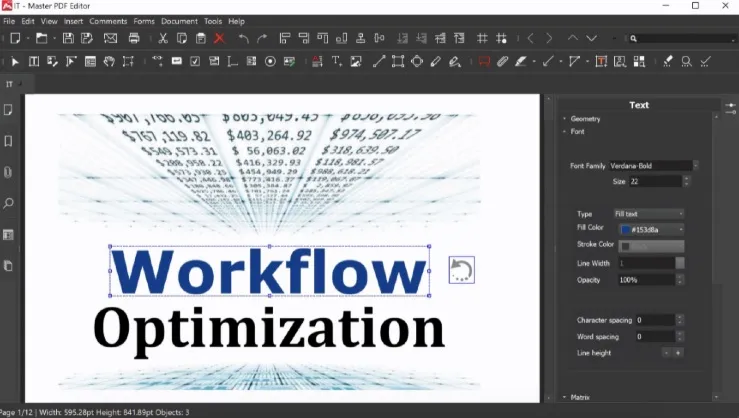 12. PDF Expert (Mac and iOS)
The PDF Expert is an excellent alternative to Adobe Acrobat for iOS and Mac-based devices. You can do many things with it, including editing pdf, combining them, and protecting them with a password. You can also utilize it to enjoy or read PDF files.
Features:
Let you edit text, images, and links in the PDF.
Combine multiple PDFs into a single file.
Built-in user-friendly PDF reader.
Pro:
Feature-rich PDF editor for Mac and iOS.
Support PDF compression.
Cons:
Don't feature OCR.
Not available for Windows.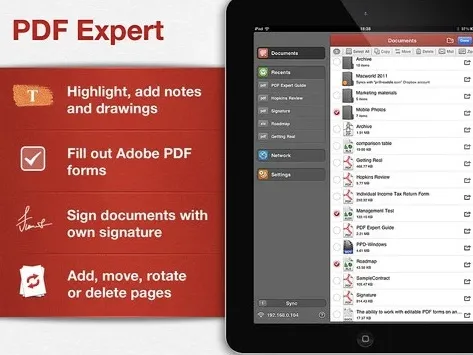 13. Smallpdf
Smallpdf is a well-designed and efficient PDF editor with a simplistic interface. It is very popular for being easy to use and used by half a billion users. It is also available in 24 languages. You can use it on Windows, Mac, and iOS devices.
Features:
It can be integrated with the cloud, web platforms, and software.
Available for Windows, Mac, iOS, and android.
Include features like encryption, e-sign, merge, OCR, etc.
Support collaboration tools and annotations.
Pro:
Simple and easy-to-use interface.
They have good customer support.
Include advanced features like e-sign, OCR, etc.
Cons:
Sometimes it shows errors while converting PDF.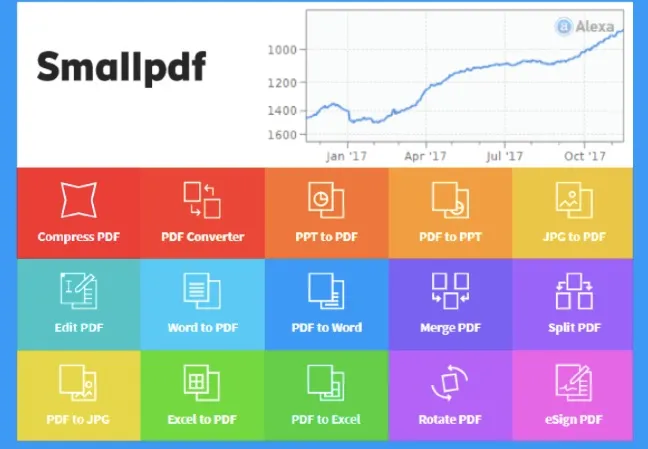 Tips: Frequently Asked Questions
Q1. How to choose a good PDF editor?
Here are some of the things you should consider while selecting a PDF editor:
Usability: Make sure the PDF editor includes an easy-to-use interface and navigation system. In addition, it should include all the features you will need to edit the PDFs.
Customer support: If you are going to purchase the PDF editor for professional purposes, you should consider a PDF editor that offers decent customer support. This will enable you to quickly solve any issues you encounter while using the tool.
Security: Another thing you should consider is security. If you will work on confidential documents, a PDF editor that includes features like password protection or encryption will be handy.
Q2. Why look for an Adobe Acrobat alternative?
Adobe Acrobat is an excellent tool, but the main drawback is the price. As mentioned earlier, it is pretty costly. It also lacks some features. There are some great alternatives to Adobe Acrobat that bring you more features while costing less. That is why you should consider using the Adobe Acrobat alternative apps.
Conclusion
Now you know about the best Adobe Acrobat alternative available at a lower cost and brings you better features. As you see, there are a lot of options out there. If you are confused about which one to choose, we suggest the FoneGeek PDF Editor. It's one of the best Adobe Acrobat alternatives with all the features and functionalities that you will require.

Joan J. Mims is interested in researching all tips about iPhone, iPad and Android. He loves to share useful ideas with all users.

Home
>
PDF
>13 Best Adobe Acrobat Alternatives to Manage PDFs Effectively