The Shiny Charmander is a rare Pokémon that is highly sought by players and trainers in Pokémon Go worldwide. However, it's notoriously difficult to find this coveted Pokémon. You're likely to find it in places such as New York City and Hawaii, but even if you're in these areas, your chance of finding it is still very low.
With some help, though, it's easier to find Charmander and that's why we have this post. Herein, we will tell you exactly where to find Charmander in Pokémon Go so that you can catch it easily without struggling like other players. We will also show you how you can find it without physically traveling to any location. But first, let's learn a little bit about Charmander.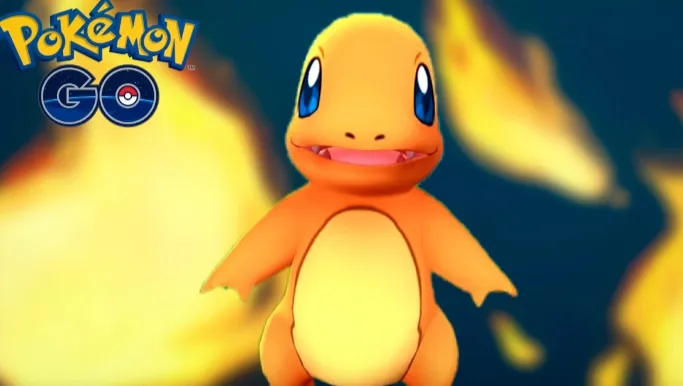 What is Charmander in Pokémon Go?
Charmander is a very special Pokémon in the Pokémon Go game. It's among the 3 starter Pokémon that are found within the Kanto region – where the first generation of Pokémon are found. It's a really powerful Pokémon, suitable for use in battles, which is the reason why many players and trainers worldwide seek it out.
However, what makes Charmander highly popular are its evolution variants. It evolves into Charmeleon and then the Charmeleon evolves into a Shiny Charizard Pokémon, which is a fire-breathing dragon. For a Charmander to evolve into a Charmeleon, it will cost you 25 candles and to evolve the Charmeleon into a Charizard, you'll need 100 candles.
Here is the full list of Charmander Stats:
Charmander was originally located in the Kanto Region.
It's a fire-type Pokémon that has a max CP of around 1180, 118 stamina, 116 attack, and 93 defence.
It's very powerful but still vulnerable to Water, Ground, and Rock Pokémon Types.
It gets strengthened by sunny weather.
It has two best sets of moves which are Flamethrower (8.51 DPS) and Scratch.
With that brief background, it's time now to know exactly how to find Charmander in Pokémon Go.
Where to Find Charmander in Pokémon Go
The following are the 3 easiest ways of finding Charmander in Pokémon Go.
Wait for Niantic Events or In-Game Rewards
You're highly likely to find first-generation Pokémon such as Charmander during Niantic events. Sometimes you can also get Charmander as reward when playing the game. So, you just need to wait for such events if you don't want to hunt Pokémon yourself. However, you may have to wait for quite a long time as these events don't happen often.
Charmander can also possibly hatch from 2KM Eggs and when you catch it, you can nourish it with 25 candles so that it can evolve into a Charmeleon.
Use Location Maps for Pokémon Go
There are various resources and tools like Pokémon location maps that can assist you in finding Charmander faster. The live location maps, in particular, can help you know exactly where to find Charmander in Pokémon let's go Pikachu. With these maps, you can easily identify the spawning location of Charmander and other Pokémon in any area.
The only downside is that it's hard to find one map that's mainly dedicated to a particular location – they are all global maps. Fortunately, the spawning locations get updated regularly, so the information is often accurate.
Here are some of the best location maps for Pokémon Go you should consider:
The Silph Road
Poke Vision
PoGo Map
Poke Map
Poke Hunter (for North America only)
NYC Poke Map (for New York City only)
SG Poke Map (for Singapore only)
Coordinates for Charmander
It's easier to find Charmander when you have the exact coordinates of a spawning location. Using Coordinates is much better compared to the location maps because coordinates are usually more accurate and as such, more useful, especially when you use spoofing tools to find and catch Charmander. Here are some coordinates that can take you exactly where to find Charmander in Pokémon Go.
51.48833122, -0.34881592 - London
51.43696664, -0.28917174 – London
-36.898487, 174.78951 – Melbourne
39.793751, -89.681951 – Springfield
35.702235, 138.664464 – Yamanashi
28.14416774, -80.59660435 – Palm Bay
40.44532634, -80.01049876 – Pittsburgh
48.729588, 44.544997 – Volgograd
48.145586, 11.585439 – Munich
How to Find Charmander in Pokémon Go without Walking
You don't have to walk around to find the nearest fire stations or search around volcanoes in order to find and catch a Charmander. With the help of reliable location spoofing software like FoneGeek Location Changer, you can do all that right from your home while sitting on your couch.
This fantastic GPS location changer tool allows you to catch all the Charmanders you want without ever moving from your geolocation. It works by changing your location to a new location anywhere in the world, so that you can play Pokémon Go without limitations. FoneGeek Location Changer also allows you to set routes and speeds, and customize them to simulate your movement. It's generally the right tool to help you capture Charmander without walking.
Core Features of FoneGeek Location Changer:
Spoof your location to any place around the world without walking.
Create a customized route to simulate your GPS movement.
Helps you find and capture Charmander fast and easily right at your home.
Fake your location on location-based apps like Tinder, Grinder, Pokémon Go, etc.
Has a high success rate and it's not likely to be detected if you use it properly.
It supports iOS (even iOS 16/17) and all Android devices.
How to use FoneGeek Location Changer to find Charmander without walking
Download and install FoneGeek Location Changer on your PC. Run it and get your device connected to the PC. From there, click on "Get Started" to begin.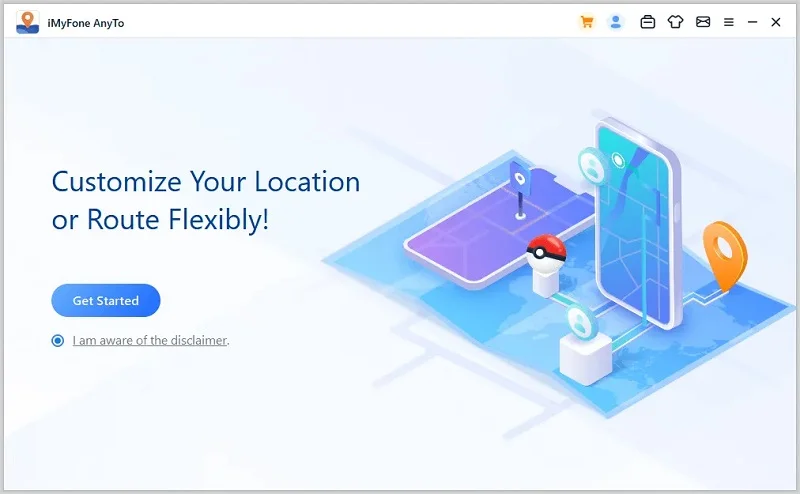 You'll see 3 different modes on FoneGeek UI. Since you want to change location, click the first mode, which is the Teleport Mode, and then choose your new location. Next, click on "Move" to switch to your selected destination.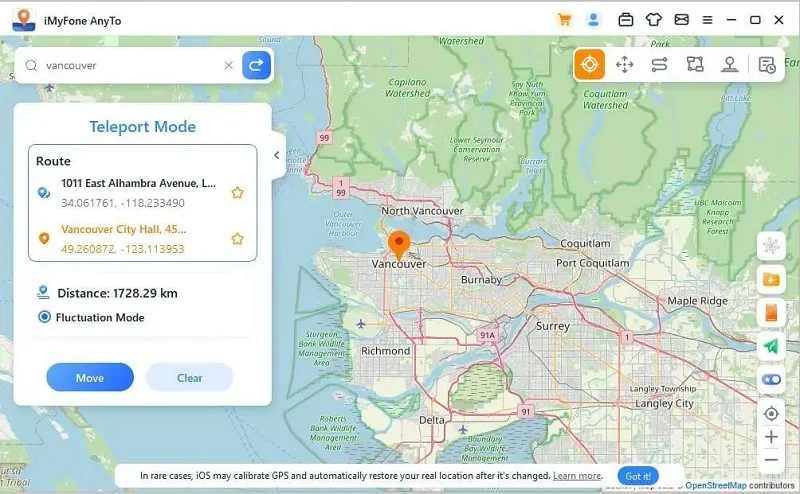 You can move virtually in Pokémon Go too by selecting either the Two-Spot (2nd) or Multi-Spot (3rd) Mode and then plan your own route to move along.
Now, you can teleport to anywhere in Pokémon Go or let FoneGeek Location Changer complete the movement according to your planned route.
That's it! You don't have to waste time and energy anymore to find Charmander. Just let FoneGeek Location Changer do all the hard work for you.
Bonus: Increase Your Chances of Finding Charmander in Pokémon Go
It's possible to catch your own rare Shiny Charmander in the game using certain tips and tricks. Even though there's no one sure-fire way, following these simple tips can certainly raise your chances.
Being a fire-type Pokémon, you're highly likely to catch Charmander during a Sunny, clear day.
You can catch Charmander in the wild. It sometimes also appears in Raids or you can get it as a Research reward.
The spawn rate of Charmander is higher in cities, residential areas, and dry and arid climates than in any other places.
Pokémon Go shops near Pokestops have Lures that you can use to raise your overall spawn rate.
If you capture a shiny Charmander, you'll see a circular sparkle icon at the upper-right part of their CP on battle screen UI.
Conclusion
Once you know where to find Charmander in Pokémon Go, you can catch this rare Pokémon quite easily. The 3 ways of finding Charmander we've shared above can help you do this fast. So, try each one of them and if you find the Pokémon is far away from your location, use FoneGeek Location Changer to spoof your location and get to where the Charmander is located.
With this convenient tool, you'll be able to capture Charmander or any other Pokémon anywhere in the world without actually leaving your current location or your home. We highly recommend you use it along with the tips we've given above so that you catch Pokémon quickly and easily.