User Concern
"I just bought a iPhone and had Verizon check it before purchasing it. They said it is fine. But when I tried installing a Verizon SIM card. Won't accept it and said SIM card not supported. Can't get into this phone now. Any ideas?"
Have you ever run into the same situation: bought a second-hand iPhone from the Internet and when insert your SIM card, the iPhone said "SIM Not Supported"? 
This is a common issue among iOS users and sometimes even you insert a SIM card from the correct carrier, the SIM card not supported error message still appears on your iPhone screen. 
Don't worry. In this article, we will show you several tips you can try to bypass iPhone SIM not supported issue and unlock your iPhone for different carriers.
Tip 1: Ensure the SIM Card is Active and Works
Before you attempt any other solutions, the first thing you need to do is to make sure that the SIM card you've inserted into the iPhone is active and working. This is because, the SIM Not Supported error can popup when you insert a SIM card that has not been enabled by the carrier to provide services. For example, if you are trying to use a SIM card that has been deactivated by the carrier, the SIM card simply won't work.
If you suspect that your SIM card is inactive, you need to contact your carrier to get it replaced. You may also need to activate a plan on the SIM card before you can use it on your iPhone. If you are sure that the SIM card is active, but you're still getting the same error, try the next solution.
Tip 2: Contact Your Carrier and Request an Unlock
The simplest way to solve this problem is to contact your carrier to request a SIM unlock. Most carriers will however require that you finish the payment plan in the contract before they can help you unlock the SIM card. If you still have several months before the contract ends, wait patiently until it ends or try other solutions.
Follow the steps blow to contact your carrier and request an unlock:
Step 1: Check which carrier your iPhone is locked to with online IMEI checkers, for example, WipeLock iPhone Carrier Checker. Addition to carrier, it can check the Blacklist and iCloud lock status for you.
Step 2: Go to Apple Support site to check if your carrier supports unlocking. Find the carrier that your iPhone is locked to and check if there is "Unlocking" item under it.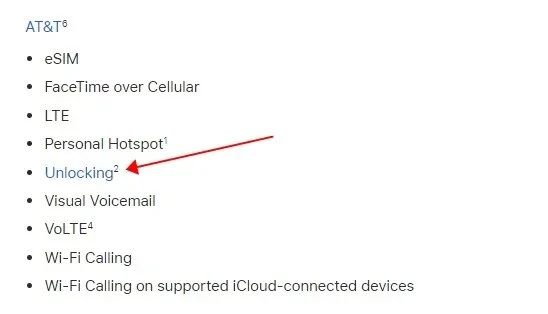 Step 3: If your carrier supports to unlock your iPhone, directly call them and submit an unlock request. Most carriers will require a payment to unlock the iPhone.
Step 4: After that, wait for your carrier to process the unlock. Usually, the unlocking process will take 3 to 5 working days.
Tip 3: Update iOS to Fix iPhone SIM Not Supported
You may also experience SIM compatibility issues if the version of iOS running on your iPhone is relatively older. Therefore, it is necessary to update the device to the latest version of iOS to fix this problem. Follow these simple steps to do that:
Open the Settings on your iPhone and then tap on "General".

Select "Software Update".

If an update is available, tap "Download and Install" to begin updating the device.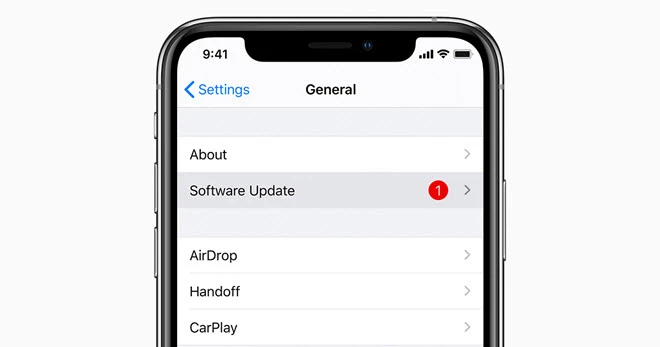 Once the update is complete, the SIM card should begin working normally. If you're still having problems, try the next solution.
Tip 4: Make an Emergency Call to Unlock iPhone
This method may sound tricky but it really works for many iPhone users and help to activate their device without a SIM card. The unlocking process is very simple. Basically, all you have to do is place an emergency call on your iPhone. Here's how to do it:
Press the home button on your iPhone and then choose "Emergency Call" from the menu that appears on the screen.

Dial 112 or 911, depending on where you are, but disconnect the call as soon as the call is connected.

Press the Power button and you should go back to the device's main screen.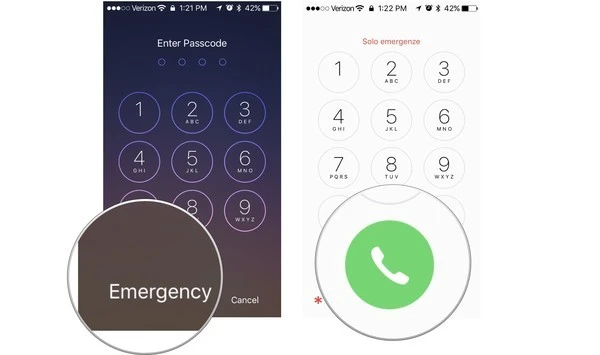 Once this is done, you should be able to bypass this SIM card not supported problem.
Tip 5: Use IMEI Unlocking Service to Unlock iPhone
If your device is locked to the carrier and you are unable to get the carrier to unlock it for you, the best solution may be using an IMEI unlocking service like DirectUnlocks or IMEIUnlockSIM. These tools are easily accessible online and often very easy to use. In most cases, all you have to do is provide the details that the service requests and the device will be unlocked after a specified time.
However, these tools are not free and you'll have to pay to get your iPhone unlocked. The advantage is that they don't require you to install any software on your computer or jailbreak your iPhone to use them. Once your iPhone is unlocked, the SIM Not Supported error should go away and you'll be able to use the device.
Conclusion
iPhone SIM not supported issue is really annoying, which prevent you from accessing and using your device. Luckily, with the solutions mentioned above, you can easily fix the SIM not supported error on your iPhone and use the device with any carrier. Sometimes, you may get a second-iPhone and don't realize its iCloud locked. In such case, we recommend you using FoneGeek iPhone Passcode Unlocker (iOS 15 supported) to remove the iCloud lock with ease.

Monday on Jun 01, 2020, 21:47:04 GMT / Post By Fay J. Melton to Unlock iPhone
Fay J. Melton has explored the area of technology and software for more than 5 years and he is enthusiastic about helping users solve various technology issues.

Home
>
Unlock iPhone
>SIM Not Supported on iPhone? How to Solve It