The rise of mobile technology allows us to easily track a person's location with an app like Life360. This tool helps parents, guardians, and caregivers monitor the location of their loved ones remotely. But being tracked by someone can limit your freedom or movement. In this post, we will share multiple effective ways to stop Life360 from tracking you. We'll also answer some of the most frequently asked questions about this location-tracking app.
What Does Life360 Track?
Life360 is an app that tracks your live GPS location on Android and iOS devices. With it, you'll get the real-time location of your family members and friends added to an invite-only circle. It also has other safety features like crash detection, driving reports, and geofencing. Below is an overview of what you can do with Life360:
Live location tracking: Life360 uses a smartphone's GPS service to give its actual whereabouts. This can help keep everyone in the circle protected and connected.
Geofencing: With Life360, you can create geofences or virtual boundaries for your added members. The app will then notify you if they enter or leave a geofence.
Location history: Life360 saves data about the location history of your circled members. This lets you know their exact whereabouts in the previous minutes or hours.
Driving report: Life360 can help make your family members better and safer drivers by giving you accurate driving reports. You'll see statistics like top speed, total kilometers/miles, texting while driving, and more.
Crash detection: This app will use the sensors on your circled members' smartphones to detect a car accident. You'll then receive an instant alert with the real-time location of the crash.
How to Stop Life360 from Tracking Your Location?
Now that you know what Life360 can do for you, let's quickly discuss four effective methods on how to stop Life360 from tracking you.
Method 1: Fake Your Location Without Them Knowing [Recommended]
Life360 uses your smartphone's GPS location to share your real-time whereabouts. However, you may not want to turn off your device's location services. In that case, fake your Life360 location using a location-spoofing tool like FoneGeek Location Changer. This program can teleport your location to any place worldwide, preventing Life360 from accessing your live location. It will spoof your location whether you use an iPhone, iPad, or Android smartphone/tablet.
Below are the main features of FoneGeek Location Changer:
Change location on Life360, Snapchat, Facebook, Instagram, and other location-based apps.
Teleport your phone's GPS location to any place worldwide.
No jailbreaking or rooting is required to change the GPS location.
Use a custom route or speed to make your new location more realistic.
Change GPS location in up to 10 devices simultaneously.
Here are the steps to fake your Life360 location with FoneGeek Location Changer:
Step 1. Download, install, and run FoneGeek Location Changer on your Windows or Mac computer. Then, click the Get Started button.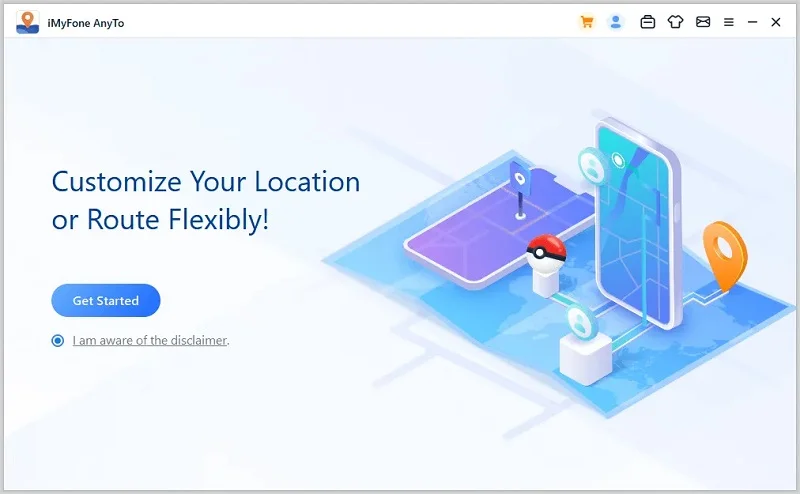 Step 2. Next, connect your iPhone or Android phone where Life360 is installed to your computer using a USB cable.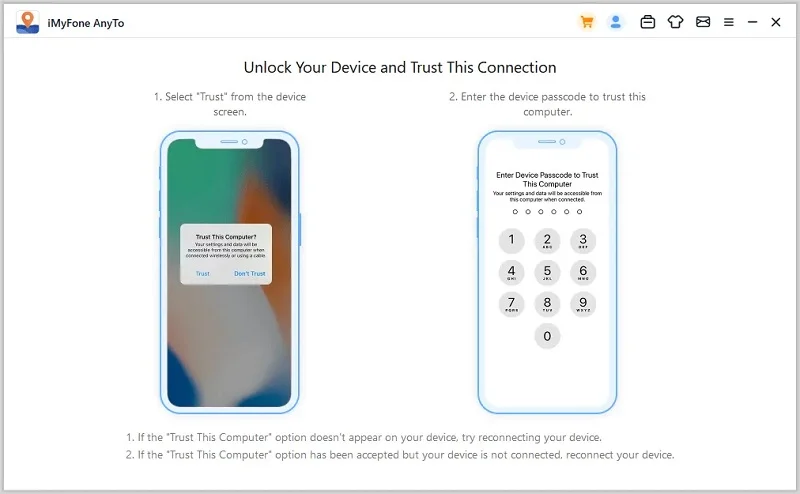 Step 3. Apply the on-screen guide to complete the connection process. Then, you'll see a map with your smartphone's live location. From the map, select your preferred location-tracking mode from the top-right corner.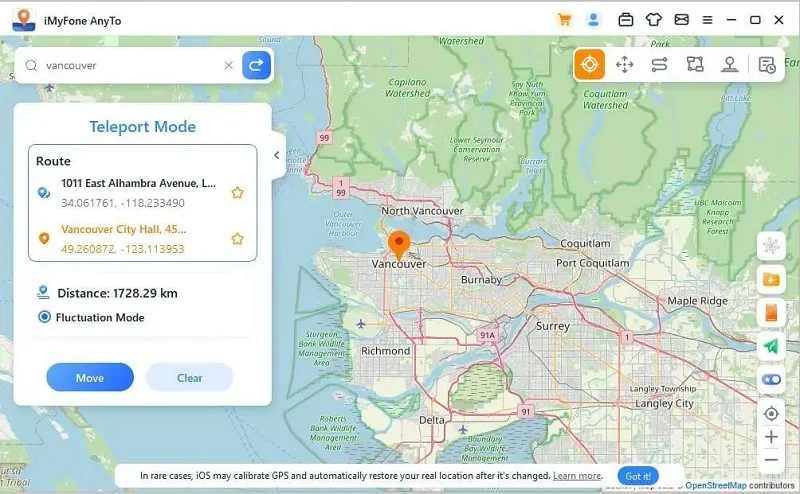 Step 4. Lastly, enter and select the location you want to move to, then click the Move button to spoof your Life360 location.
Method 2: Disable Location Sharing on Life360
Did you know Life360 lets you turn off location sharing directly on the app? This method provides a quick solution to prevent anyone on Life360 from tracking your location. Follow these steps:
Step 1. Open Life360, then click the Settings icon in the lower-left corner.
Step 2. Tap the Circle Switcher on the screen's top-right corner, then choose the circle to stop sharing your location with.
Step 3. Next up, tap the Location Sharing button from the available options.
Step 4. Now, slide the toggle to turn off location sharing on Life360 with the selected circles.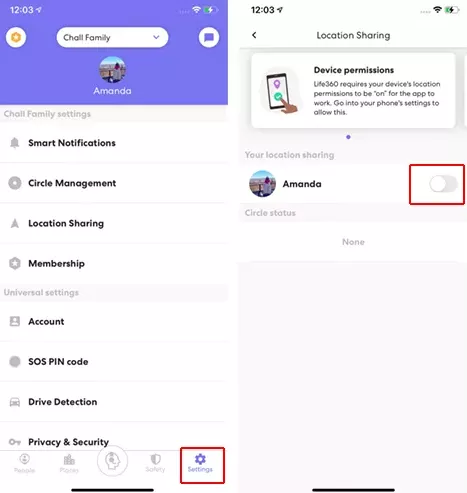 Note: The drawback of turning off your location on Life360 is that your circled members will see your location on the map indicated as "Location Sharing Paused." This means they would know you have disabled location sharing on the app.
Method 3: Turn Off the Location Service on Your Phone
Turning off your phone's location service is a sure way to stop Life360 from tracking you. But it's vital to remember this method might prevent GPS-dependent apps such as Google Maps, Weather, and Uber from functioning correctly. So, consider using other solutions listed in this post to prevent Life360 from tracking you without turning off the GPS service.
Steps to turn off your smartphone's location service:
Step 1. Open Settings on your smartphone.
Step 2. After that, click Privacy & Security.
Step 3. Tap Location Services, then swipe the toggle to turn off this function.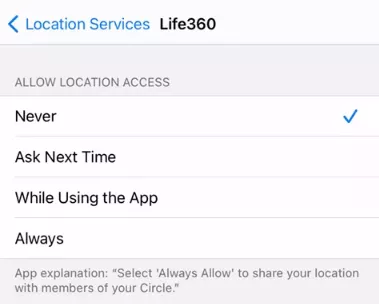 Method 4: Turn On Airplane Mode to Stop Location Sharing on Life360
Enabling the Airplane Mode is another method to instantly block Life360 from accessing your phone's real-time location. But note that activating the flight mode will turn off your smartphone's network, meaning you won't make calls, send or receive messages, browse the internet, or use other network-dependent apps. Follow these quick steps:
Step 1. Open Settings on your phone.
Step 2. Swipe to enable the Airplane Mode toggle.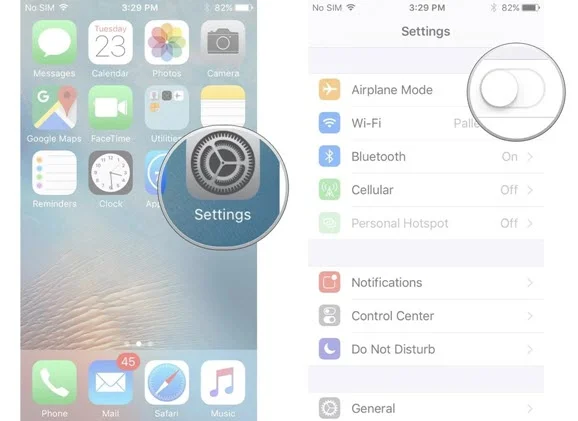 Alternatively, swipe down your screen from the top to open the Control Center and tap the flight icon.
Frequently Asked Questions About Life360
Can I still be tracked after deleting Life360?
No one in your Life360 circle will access your live location after deleting the app and logging out of your account. However, deleting the app will not remove your profile from the Life360 system, as your circle will still see your last logged location. Also, Life360 will continue tracking your location if you re-install it on your phone and log into your account.
Can Life360 track me if my phone is off?
Life360 will not retrieve and share your real-time location if your phone is off because it uses GPS to know your live whereabouts and share the data with circled members. But remember that this app will still share your previous location data before your phone goes off.
Does Life360 notify me when someone checks my location?
You'll not receive a notification from the Life360 app if someone in your circle checks your location. But your circled members will be notified when you turn off your phone's location services or GPS.
How do I turn off my location on Life360 without notifying anyone?
Consider using FoneGeek Location Changer if you want to prevent your circled members from knowing you have turned off your phone's location services. This program will mask your IP address by allowing you to share a spoofed location on Life360 without notifying members.
Can Life360 see what I'm doing on my phone?
Life360 cannot see what you're doing on your smartphone, including browsing the internet, phone calls, text messages, emails, etc. However, Life360 links devices, meaning it can track text messages sent between circled members. Also, allowing this app to use your location services lets it monitor your live location when the phone is on.
Conclusion
After reading this guide, you should know how to quickly stop Life360 from tracking you. Choose an option that works best for you, although methods like turning off the Airplane Mode or location services can limit your phone's functionalities. So, consider using FoneGeek Location Changer to spoof your phone's location without leaving any trace or interfering with the settings.