"I am trying to play Pokémon Go, but every time I open it, I see the loading screen with the Niantic logo. I have tried everything including uninstalling and reinstalling the app, but nothing seems to help. Do you have a solution that might work?" - EmilhoDK from reddit.com
This problem is actually very common and seems to occur soon after updating Pokémon Go. When most people experience this problem, they immediately worry about saving their game progress. The solutions in this article will help you fix Pokémon Go stuck on loading screen, so you can pick up right where you left off.
1. Clearing Pokémon Go App's Cache (For Android)
The Pokémon Go app, like most apps on your device will accumulate cache files. Clearing these files is one of the best ways to resolve this problem. Follow these simple steps to do it:
Step 1: Open the Settings on your Android device and tap on "Apps & Notifications". Then, choose Pokémon Go.
Step 2: Tap on "Storage" and then select "Clear Cache".
Now, open Pokémon Go to see if the issue has been resolved.
2. Force Quit Pokémon Go
You can also just force quit the Pokémon Go app and then relaunch it to see if the Pokémon Go stuck on loading screen problem will go away. Use the following steps to force quit the app:
Relaunch Pokémon Go and if the Pokémon Go frozen on loading screen has not been resolved, try the next solution.
3. Disable GPS on Your Phone
Another neat trick that can solve this problem is to disable your GPS, launch the game and then enable GPS while in Pokémon Go. It has worked for other users and is therefore worth a try. Here's how to do it:
Step 1: Turn off GPS on your device.
Step 2: Open Pokémon Go and wait for the error message indicating your location services are turned off to appear.
Step 3: Once you have seen the error, go back to the location settings to enable the location.
Go back to Pokémon Go to see if the issue has been resolved.
4. Update Pokémon Go
This loading screen problem can also occur when there is an issue with the game itself. In this case, there is nothing you can do, but wait for Niantic to release an updated version of Pokémon Go. An update will often have a patch that will solve problems like this one.
As soon as the update is available, you can install it from the Google Play Store on Android devices and the Apple App Store for iOS devices.
5. Repair OS Glitches to Fix Pokémon Go Stuck on Loading Screen (For iPhone)
Pokémon Go can also get stuck on the loading screen if there is an issue with the device's operating system. It may therefore be necessary to repair the device's operating system to overcome this issue. The good news is, there is a simple solution that can help you repair the operating system on your iPhone.
This tool is FoneGeek iOS System Recovery. Using this tool, you can very easily repair any iOS system issues that may be interfering with the proper function of the Pokémon Go app. Here's how to use this repair tool:
Step 1: Install FoneGeek iOS System Recovery on to your computer. Launch it after installation. Click on "Standard Mode" and connect the iPhone to computer.
Step 2: Click on "Download" to download the firmware needed to repair the device.
Step 3: Once the download is complete, the program will begin repairing the device immediately and you should see a notification on your screen when the process is complete.
6. Downgrade to Previous Version
Downgrading Pokémon Go to an earlier version can help if this problem occurred soon after you update the app. Here's how to do it: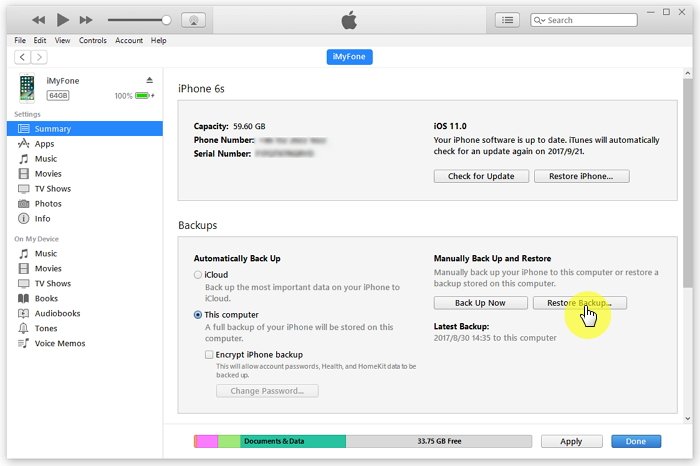 Hopefully, going back to an earlier version of Pokémon Go should fix the problem.
When Pokémon Go gets stuck on the loading screen, the problem is either with the app itself or your device's operating system. The solutions on this article should help you resolve the problem either way. Let us know if Pokémon Go works as it should or if there is another problem you need help with and we'll do our best to help.

Tuesday on Mar 30, 2021, 10:24:44 GMT / Post By Edwin J. Parke to Change Location
As a professional writer who is interested in technology, Edwin J. Parke has helped thousands of users by offering various tips to solve their problems.

Home
>
Change Location
>[2021] Pokémon Go Stuck on Loading Screen & 6 Ways to Fix It