If you have an iPhone that is locked to a single carrier, you may have heard about iPhone unlocking in some form or another. Yes, a locked iPhone can be unlocked and regain access to any other carrier. Google it and you are bound to come across a lot of tools both offline and online, all claiming to help you unlock your iPhone quickly and easily.
DoctorSIM is one of the tools that created to unlock iOS devices from their carrier. But is DoctorSIM legit to use? In this article, we will take a closer look at DoctorSIM, its pros and cons, and an alternative iPhone unlocking tool to help you make the choice.
Part 1. What is dotorSIM?
DoctorSIM is an online tool that you can use to unlock a locked iPhone from particular carrier. The tool is useful for unlocking any iOS devices around the world and can also be used to unlock Android phones and tablets.

The website is well laid out, making it an ideal solution when you've never used a similar unlocking tool before. Since the service is remote and available online, you can also easily unlock your device wherever you are in the world. It is also important to note that you can use DoctorSIM to check the device's status and get a full IMEI report on the device.
Part 2. Pros & Cons of dotorSIM
The program can be very beneficial when it comes to unlocking iPhone from its carrier. But like every tool, it also has some disadvantages. Therefore, it is important to address its pros and cons as a way to help you decide if this is the tool for you. These include the following:
Pros
It can unlock all Apple devices as well as other well-known and lesser-known phone brands as well.

Your iPhone doesn't need to be jailbroken and you don't have to root your Android device to use it.

It is available online and therefore accessible wherever you may be.

It is also very easy to use since all you have to do is provide a few details and the program does the rest.

You can also use this tool to check if the device is on a blacklist and has been reported stolen.

It is reasonably priced as compared to other similar tools to unlock iPhone.
Cons
It can take up to 7 days to unlock the iPhone and therefore may not be the ideal solution when you're in a hurry.

Sometimes the unlocking process can fail, but there is a 30-day money back guarantee that you can use to get your money back
Part 3. Is doctorSIM Legit?
One of the things we can say for sure it that DoctorSIM is legit to use. It is an effective solution for unlocking the iPhone and removing some of the limitations that carriers can impose on the device. And it is also helpful when it comes to check the device's IMEI or even topping up your credit while abroad.
Those who have used the service attest to its effectiveness and ease of use. It has 18,500 reviews on Trustpilot and Twitter.
Part 4. How to Unlock iPhone with doctorSIM
The greatest advantages of DoctorSIM is that it is very easy to use. All you have to do is provide your phone information and this tool will do the rest work for you. Just follow these simple steps:
Go to DoctorSIM official site to access the service. The first thing you will be asked to do is select your preferred language.

Click on "Unlock" since you want to unlock the device.

You will see a simple form that requires you to enter some information about the device. It is important to enter the requested information as accurately as possible.

You will then receive an unlocking code to the email address that you provided.

Enter the unlock code into the device and the device will be unlocked.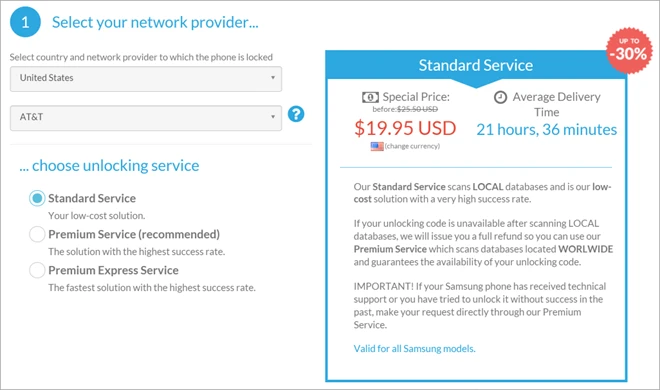 Part 5. Alternative Tool to Unlock iPhone
DoctorSIM is an easy-to-use and effective tool to unlock iPhone from its carrier. What if you want to unlock the screen lock and Apple ID from your iPhone? In such case, DoctorSIM won't help. Don't worry, we've done the research and found an alternative tool to unlock locked iPhone. FoneGeek iPhone Passcode Unlocker is a great tool that help you unlock iPhone screen lock and bypass iCloud Activation lock. It is also very simple to use, no tech knowledge is required. All you have to do is connect the iOS device to the computer and launch the program, then the unlocking process will begin.
Some of the features that make FoneGeek iPhone Passcode Unlocker the most suitable solution include the following:
It can help to unlock all types of screen passwords from an iPhone or iPad very easily, including 4-digit/6-digit passcode, Touch ID, Face ID.

The tool can remove Apple ID and iCloud account on iPhone/iPad and help you regain all Apple ID features and iCloud services.

The user interface is very clean and straightforward, allowing you to unlock the iPhone in just a few minutes and a few simple clicks.

It is compatible with the latest iPhone 11/11 Pro and all other iPhone models as well as all versions of the iOS firmware even iOS 13.
To use this program to unlock the iPhone screen lock, follow these simple steps:
Step 1: Download and install the iPhone unlocking tool on to your computer and launch the program after successful installation. In the primary window, you should see a number of tools to choose from. Select "Screen Unlock" to begin the process.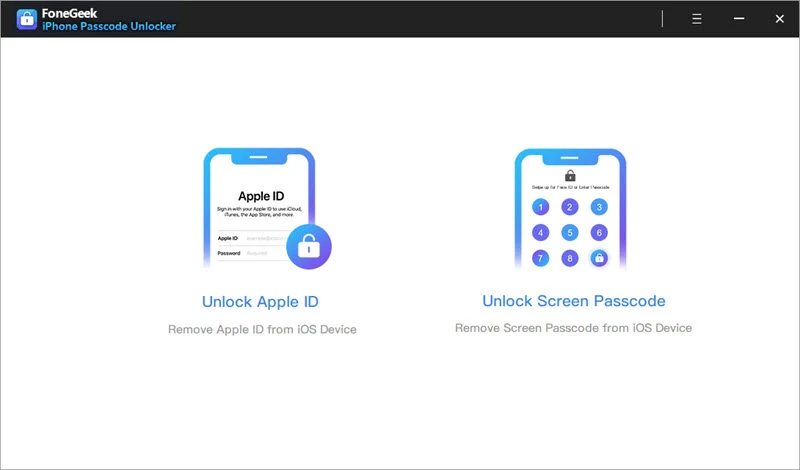 Step 2: Connect the locked iPhone to the computer using USB cable and then wait for the program to detect the device. Click on "Unlock iOS Screen" from the three options on the screen.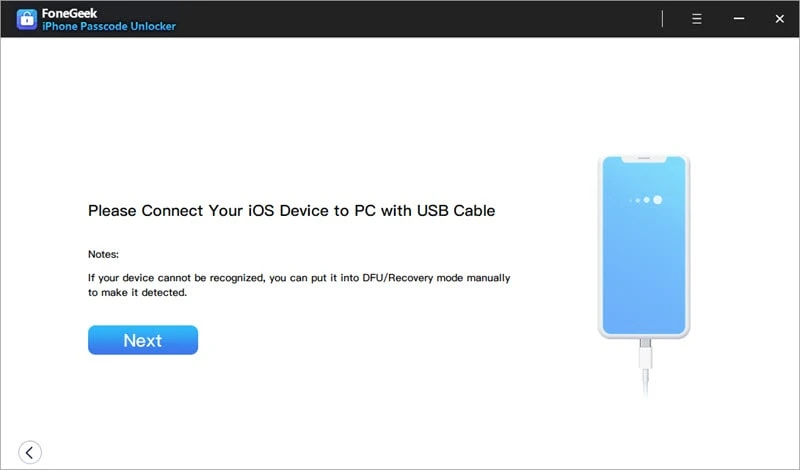 Step 3: You will then need to put the device in DFU/recovery mode. The program provides you with detailed instructions to do that. Just follow the onscreen instructions to put the device in Recovery or DFU mode.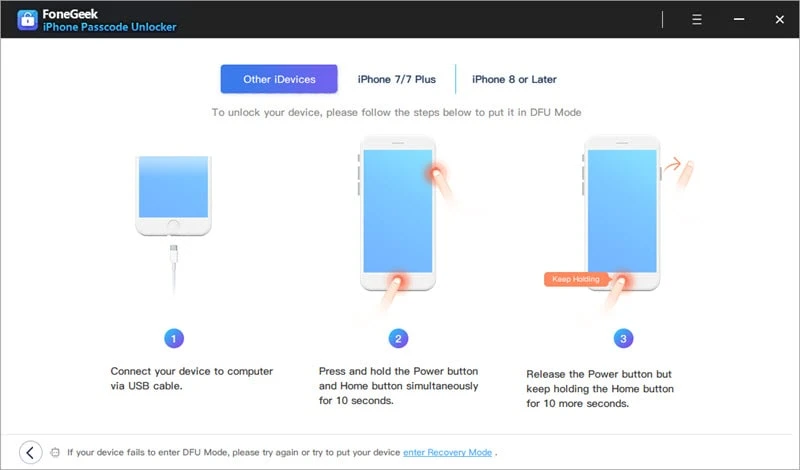 Step 4: Once the device is in DFU or recovery mode, you should see information about the device on the screen. Ensure that the information is correct and then click "Start" to download the selected firmware for the device.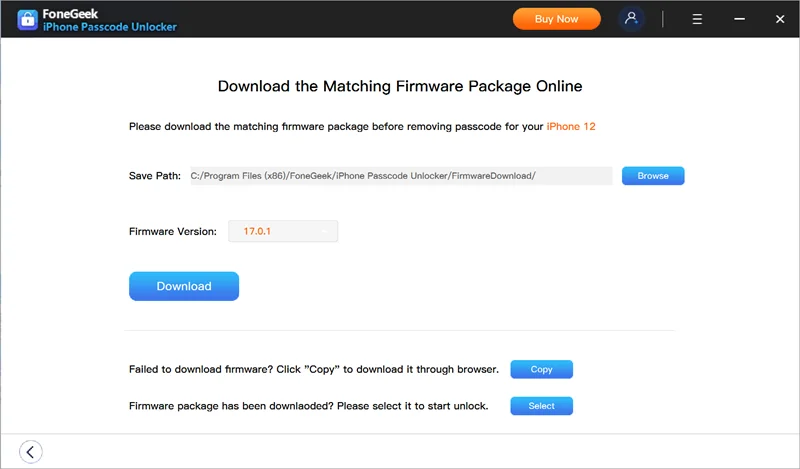 Step 5: As soon as the firmware download is complete, click on "Unlock Now" to begin unlocking the iPhone. Please keep the device connected to the computer until the process is complete. The program will let you know when the unlock is done.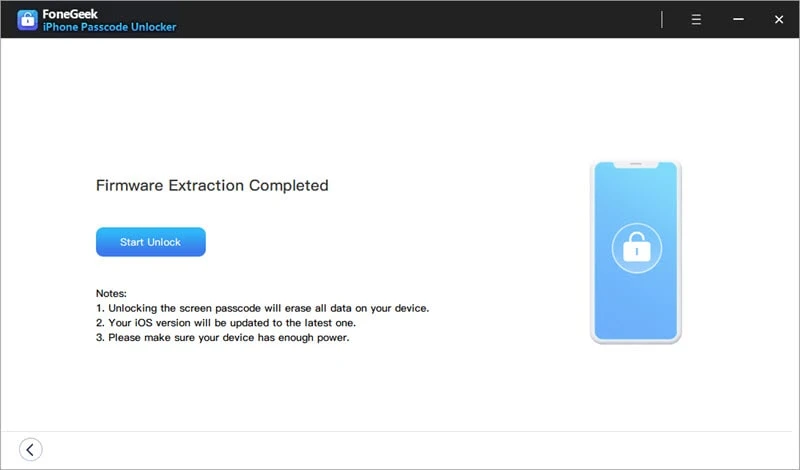 Sunday on Apr 26, 2020, 20:07:36 GMT / Post By Edwin J. Parke to Unlock iPhone
As a professional writer who is interested in technology, Edwin J. Parke has helped thousands of users by offering various tips to solve their problems.

Home
>
Unlock iPhone
>DoctorSIM Review: Does It Work to Unlock Your iPhone